One of the questions I'm asked again and again on my blog is the cost of a trip to Toronto. This is one of the hardest questions to answer because each person has his/her own vacation style and spends money accordingly. For example, there are people who travel only if they will stay in a nice hotel while others don't mind sharing a room to save on expenses. Some people prefer to dine at the best restaurants in a city while others are content to eat fast food every single day. I should also include those who dedicate half of their trip to shopping and to others who buy only attractions. In this post, I have decided to give you a breakdown on what you must consider when you start planning your trip to Canada.
Visa
Your first expense will be your tourist visa. You first must decide whether you will apply on your own (check this link for more information) or enlist the help of a 3rd party which, although more expensive, will save you a lot of time and hassle. At one time, we had the option of requesting an one-time entry or multiple entries visa but this option is no longer available to us.
Air Fare
I've had friends tell me plane tickets are the cheapest part of the trip but I don't necessarily agree. Clearly, purchased tickets in advance by credit card and paying by installments, will give you the illusion that the ticket price is not that expensive. There are many airlines who fly to Canada: Air Canada, Copa Airlines, TAM American Airlines, Delta, etc. (American visas may be required). Prices are relative depending on the season you intend to travel.
Travel Insurance
Insurance is something you pay for but hope to never use; it covers medical emergencies. Insurance will also cover your costs if the airline loses your luggage. There are many types of insurance to choose from.  If you're not sure about your options, you can speak to an insurance agent. You can also do your own online research. There are many good blogs explaining insurance coverage. It's important to mention that some credit card companies in Brazil offer free insurance with the purchase of a ticket. I must caution you though that it is best to ask for confirmation to make certain your account is compatible with their offer.
Accommodation
Accommodation is usually your biggest travel expense. I always divide the cost of accommodation into two parts: small towns and big cities. The city, and even the time of year, determines how I'll travel with friends.  We always make reservations in big cities but also take restaurants and nightclubs into consideration. Cities such as Toronto, Ottawa, Montreal, Quebec City, Vancouver, and Calgary are always busy, and in my opinion, it's important to make reservations in advance. I like to check bookings.ca, airbnb, and hotels.ca for prices and reviews.
I'm less anxious about reservations in small towns because there is more flexibility and I can take advantage of last minute promotions. It's important to consider though, there is a possibility you might not get a room. Small cities usually don't have a lot of hotel options so do some research before making your decision. American hotels such as Holiday Inn, Days Inn, etc., can also be found in Canada but prices are a little bit higher than in the US. It's always important to do the math. It's also a good idea to have some extra $ on hand for any unpleasant surprises and……don't forget taxes!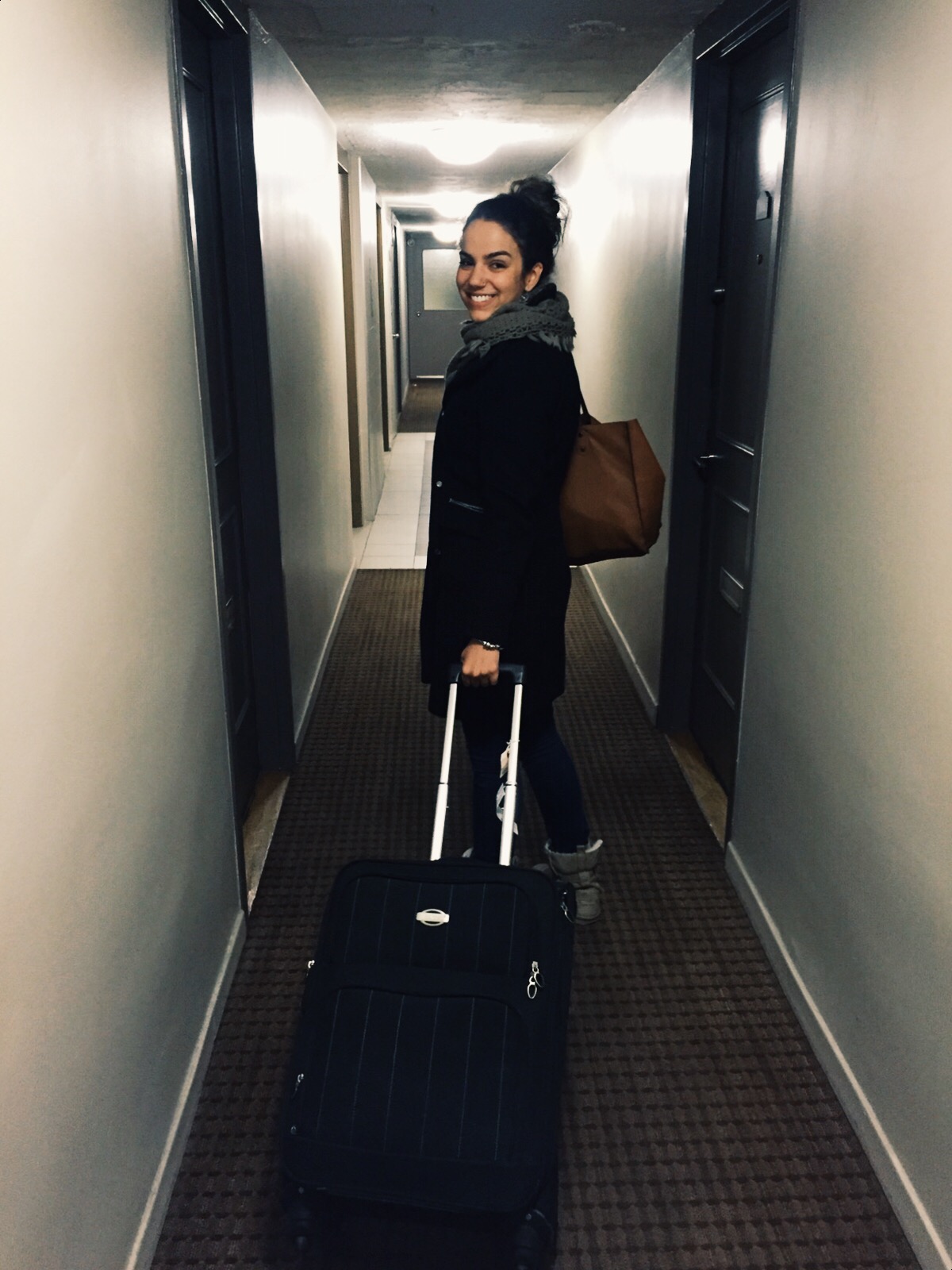 Alimentation
It's really difficult predict how much you'll be spending on food. I can safely say you should budget 90$ for breakfast, lunch, an afternoon snack, and dinner in a cool restaurant. Obviously, you won't have lunch and dinner in fancy restaurants every day but, although more expensive, it's nice to set aside some time to indulge in foods you've never tried before. Taking bottled water and ice cream into account, an extra $20 should do. Eating breakfast in the hotel and going to the market instead of eating out every day will save you some money. Don't forget exchange rates will also factor into your expenses.
Renting a Car
If your intention is to visit several cities in Canada but you'd prefer not to depend on guides or public transit, you will need a car. A car allows you the freedom to do whatever you want at any time. There are many car rental places to choose from: Hertz, Avis, Europcar, Dollar, Budget, etc., you can reserve a car ahead of time and some will allow you to pay after you arrive. The average price of a car rental in Canada is C$30 per day for the economy or lower category option excluding insurance. (Insurance is important; don't try to save money by not buying it).
When renting a car, remember you will also have expenses for gasoline, parking, and toll charges (some roads in the Toronto area have them). Some websites will calculate an estimate as to how much you will spend on gas.  Click here, here, and here to check these sites.  Travel by train is another transportation option.
Transportation in the City
Even if you rent a car, you'll find it is much better to take the TTC (check my post here to see how it works). On 99.9% of my trips with my friends, we rent a car to get into the city and then we explore everything by public transportation. It's worth leaving your car at the hotel to avoid parking lot fees. This is why it is also necessary to include public transportation fees to your expenses.
Attractions and Activities
Make a list of all the attractions and activities you want to see and do and search the internet for prices. Also check for potentially cheaper options for more than one attraction. This is the best way to predict how much it will cost to visit every place you want to see.  Canada is a beautiful country with natural landscapes; it is possible that most of the attractions will involve nature parks. It's always good to check if there are additional entrance fees.
Shopping and Souvenirs
Make a list of what you want to buy and research prices (including electronics and expensive items). Set aside a few extra dollars just in case you see something you can't live without. Don't forget the taxes! As in the US, Canada also has outlet malls – prepare your wallet to cry. When it comes to souvenirs, have a budget and stick to it!
What do you think about my list? Would you add anything else? Comment and share this with friends who are also interested in traveling to Canada! The Canadian dollar is cheaper than the American dollar which makes this a great opportunity to take advantage of and experience something different – this country is amazing!