Collège Greystone Montréal Attestation of College Studies, International Business Management program students now have a new option for their end-of-program practicum. Following their course work and final project, students can either complete a traditional practicum placement in a local business or opt instead get business plan training and learn about launching their very own international business from Montréal.
In recent years, Montréal has been solidifying its name as a worldwide hub for start-ups. Montréal provides one of the lowest costs of living among large US and Canadian cities and, in turn, lower operating costs for new business ventures. Opportunities have especially been growing in the life sciences, AI, big data, robotics, advanced manufacturing, and analytics sectors. In 2019, Montréal was ranked the number 1 ecosystem globally for raising early stage funding. In 2020, it continued to grow in the rankings and solidified its future potential as a close runner-up to the top 30 Startup hubs in the world. These factors coupled with Montréal's dynamic and lively culture make it an excellent base for aspiring entrepreneurs and small business enthusiasts.
During this month-long training at Collège Greystone Montréal, students build a business plan in an interactive way. This option features weekly online workshops taught by Canadian entrepreneurs to help students better understand how to run a start-up in Canada. Workshops cover topics ranging from marketing to finances, and legal considerations to funding sources.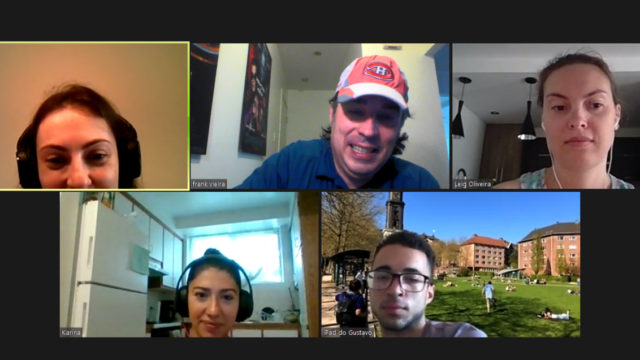 Students also take on a functional role within their business, such as Director of Marketing, Operations, or Finances. Students then spend most of their week executing elements of their business plan related to their role in the company. For instance, the person in charge of marketing may opt to build the company's website, branding strategy or social media content. The person in charge of operations may instead focus on finding production locations and sourcing suppliers. Regardless of their position, the team's mission each week is clear: move the business forward.
This takes the experience one-step further than a simple written business plan – students get concrete practice in doing the day-to-day tasks involved in starting their business. The goal is to lay out a foundation for their business that they can continue working on post-graduation.
Gabriela Orleanski recently completed the program. We had a quick chat with her to get her impressions of this new practicum option: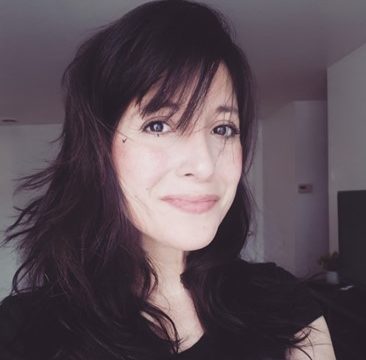 What made you decide to explore the possibility of opening your own business?
After several years of working for a business, I realized that my professional path was not complete. I always felt interested in management and I realized that after completing the Greystone College program, I had the tools and knowledge to shift my career in this direction.
I had more than 5 years experience on an executive board as the CEO's assistant; however the time has come to perform the role that I enjoy the most: being the CEO of my own business. I'm a person that is excited to start new challenges and I'm good at absorbing knowledge quickly, this is the main reason that I'm looking forward to creating the business I love and manage it with all the background I achieved during these years.
Furthermore, having an entrepreneur mindset shapes your career in a way that you are always innovating and creating new projects. This is the perfect environment for a person who easily gets bored of routine tasks like me. I want to be in control of what I want to be as a professional, working with specialists and other business mentors to be successful in the industry chosen.
What concrete tools does the Business Plan option provide you with that will help in launching your business here in Canada or abroad?
During this month, you're going to build your company from the very beginning. You're going to think of your mission, the vision, and you're going to think of SMART goals that will all lead to your company being as successful as possible here in Canada. You'll learn all of the variables: the financial ratios, the institutions that provide funding, the tools required, and more. You also reflect on your own personal strengths and weaknesses that show you what you're good at and where you should improve to succeed.
Was finishing your program with this Business Plan training beneficial? How did it help?
It really felt like the perfect grand finale of the program. It allowed me to take stock of all my knowledge and the different things that I learned at Greystone. We took all this knowledge about international business learned over 8 months but now examined it from an entrepreneurship point of view.
In the IBM program, you see several months of different business functions in the courses, but this practicum focuses on you in the end – what are you going to do with that knowledge, do you have all the soft skills and hard skills needed, and how will you apply them to your business. For me, it was great!
Check out Gabriela's full interview:
—
This new practicum option allows students to explore employment opportunities both in existing companies and through self-employment. College Greystone Montréal students who take part in the Drafting an International Business Plan practicum develop a clear understanding of the realities faced by Canadian small businesses. Even if students don't opt to start their own businesses, the rapidly growing number of start-ups in Montréal means that knowledge of small business operations gives Greystone students an advantage in today's job market.
Are you dreaming of becoming an entrepreneur and starting your own business? Our Attestation of College Studies, International Business Management with practicum in Montréal is a great place to start.