Vancouver is known for being a city for dog lovers, it has been recognized as one of the most dog-friendly cities in Canada; here you will find pet-friendly hotels, dog- activities, open parks, and dog-friendly restaurants, among others.

Pets are already part of the family, so much so that nowadays many people don't travel if they can't go with their best friend. It is an increasingly established reality in the world.
But planning to travel abroad with your dog can be very stressful. One of the biggest problems when people move from one country to another is facing the complicated requirements to bring their pets. You have a whole list of things to worry about; the information is confusing, and the decision to travel becomes a big challenge. Luckily we have a list of tips to help you travel abroad with your dog with ease.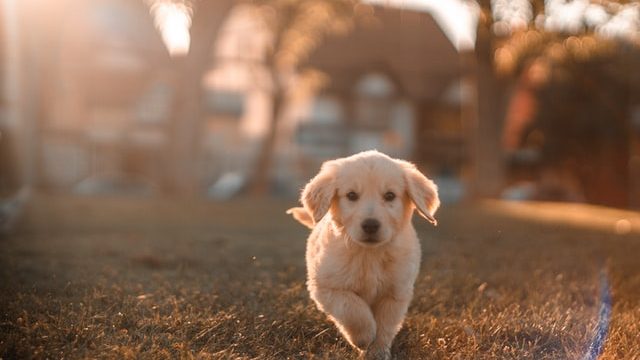 Preparing to travel with a dog
Breed and size matter.
Unfortunately, it is a reality that large dogs are more difficult to travel with. For example, when traveling with a dog by plane, if it weighs less than 8 kilos (including the pet carrier) it can go with you in the cabin; but if it weighs more, there is no choice but to travel as checked baggage or cargo.
Choose a destination that allows you to bring your pet.
Most countries allow cats and dogs older than three months. Therefore, to travel they must have a health certificate endorsed by a veterinarian. If you're planning to bring your pet to Canada, check the regulations on the government's Bringing animals to Canada: Importing and travelling with pets webpage. Or, learn about regulations for bringing your cat or dog to Australia.
Make sure the airline allows you to fly with pets
The first thing you have to do is choose an airline that allows you to fly with your pet. Visit the airline's website or call their customer service line, and be prepared to make an extra payment because in almost all cases, your pet also pays for a ticket. Certain dog breeds like Boxers and Pitbulls cannot fly with some airlines.
Prepare the trip in advance
Planning is a key factor if you're going to travel abroad with your dog or other pets. Time gives you the scope to solve possible unforeseen events that may arise with the airline, the vet, customs, etc.
Consult with your veterinarian
Before starting the trip, make sure that your pet has all the vaccines that it may need. Do not forget that the best thing to travel with your pet is that it carries a microchip, and ask the veterinarian for a travel health certificate.
Choose a suitable pet carrier
One of the most important things when traveling with pets on an airplane is choosing the right pet carrier. Once you find an airline that allows you to fly with animals, confirm what their exact requirements are for transporting your pet, as each company has its own rules.
Take out travel insurance for your dog
You may think that nothing can happen, but I assure you that it can. Get insurance just in case.
Prepare your dog travel bag
Don't forget the vaccination record, and all the things your dog may need (drinking bowl, feeder, brush, toys, leash, etc.).
Identify your dog with a tag on its collar
Make sure to put identification tags on your dog and on the travel carrier. Include the dog's name, your contact phone number and email address, and your home address. If your dog gets lost, they will know how to quickly identify it and reach you when someone finds your pet.
Book a pet-friendly accommodation
Research your accommodations before you book and make sure that pets are accepted. Some even offer caregiver services. To avoid disturbing other guests with barking or misbehavior, you will want to make sure your dog gets exercise to reduce its energy. Even if dogs are allowed, make sure to call or email the accommodation to let them know you will be bringing a pet.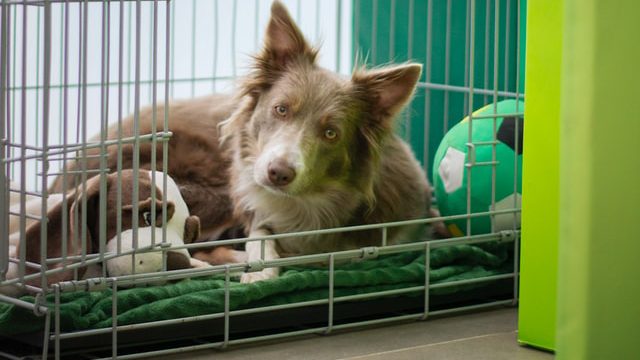 Tips for the travel day
Once you're prepared, it's time to make the journey! Here are a few tips to help your dog stay calm on the travel day
Don't put the dog's leash inside the pet carrier, your dog could get the leash caught on the bars, causing your pet to choke.
Make sure that your dog's nails are the right length so they don't snag.
A month before go, get your dog familiar with spending time in the carrier so that his stress level is lower during the flight.
Unless your vet tells you to, don't give him medications on your own, as they could be harmful to his health.
Remember that on the plane you will not be able to take your pet to the bathroom, and if the trip is very long, it can be a problem. Be sure to carry pee pads in your carry-on so that your dog can use them.
Avoid feeding your dog six hours before the trip and give him only a little water.
Bring a pet kit with the basics.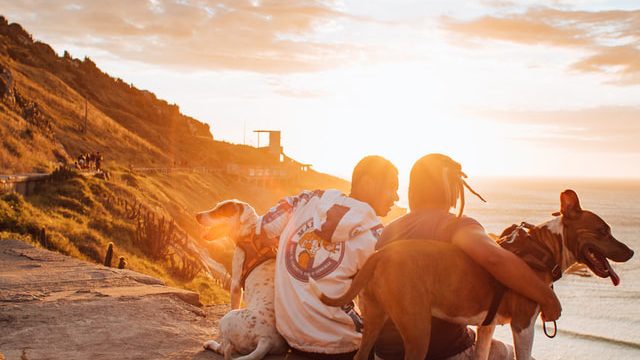 Arriving to your final destination
Once you've arrived at the airport and made it through immigration, it's time to get to your new home to relax. Find a form of transportation that can accommodation you and your dog.
After so many hours of travel, your dog deserves a long walk around your hotel or accommodation.
We hope these tips can help you travel abroad with your dog. Wishing you and your best friend many amazing journeys together!

---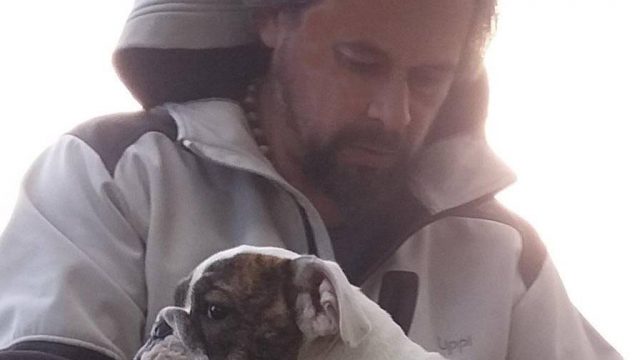 This guest post was written by Greystone College Vancouver Business Communications Student, Juan Sasco.
A Chilean English bulldog breeder for more than 20 years, Juan has traveled the world with his dogs. Dogs are a huge part of Juan's life, and once the Covid situation permits, he plans to return home with his wife to bring his dogs to Vancouver.