Hello! My name is Anne and I am one of the first Customer Service Instructors at Greystone College Toronto. Let me tell you a bit about how I came to be part of this amazing program and what you can expect from classes at Greystone Toronto.
I had been working at Greystone's sister school, ILSC, for 10 years when the Director asked me if I would like to take on a new challenge.  I love challenges and trying new things so of course I said yes.  At that time, there were only a few of us teaching, and we worked hard to develop a program that consistently met the career goals of our international students. We had to make sure classes supported students language needs, but as a career program, the focus was very different from the ESL classes offered at ILSC.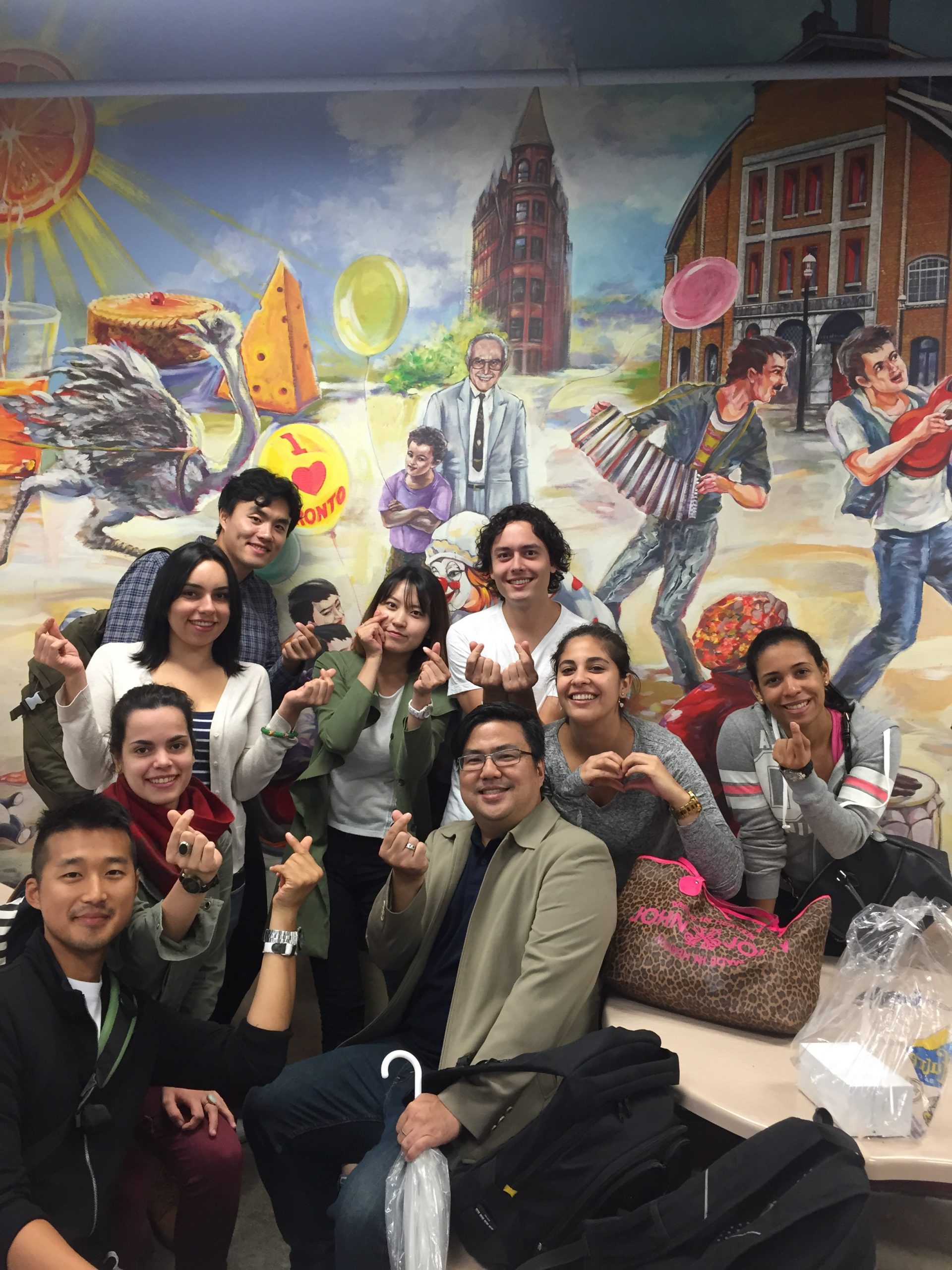 Now, why did the Director choose me? Well, I brought relevant experience to the table.  As a high school student, I worked in a retail position at a department store to help pay for my first homestay experience in France.  When I came back, I continued in that same retail position for another 4 years to help pay for my second homestay experience in Japan and eventually my job in Japan teaching. 
I loved working on the team at the department store.  Even though many of us were part-time workers, we had very little staff turnover throughout the years.  We knew our roles and what was expected of us.  We worked well together and accomplished our tasks. My favourite tasks were organizing the "mess" at the end of the day and helping customers with challenging requests.  I remember spending 45 minutes with a customer who was deaf and successfully sending that customer home with the items he was looking for.
I mentioned that I was a teacher in Japan.  This was my foundation as a teacher, a role I felt was meant to be.  I helped students learn to communicate in another language and I was just as proud as they were when they leveled up.  To this day, I spend time talking with students at the beginning of each session to see who they are, why they are here, and what they want to learn.  Even though I have taught Customer Service classes many times, each class is different.  I am always changing and adapting the lessons to the students.  Just like with my first students in Japan, I love to see the smiles on my student's faces when they get co-op positions or when they come back for graduation and tell me about their adventures in the Canadian working world.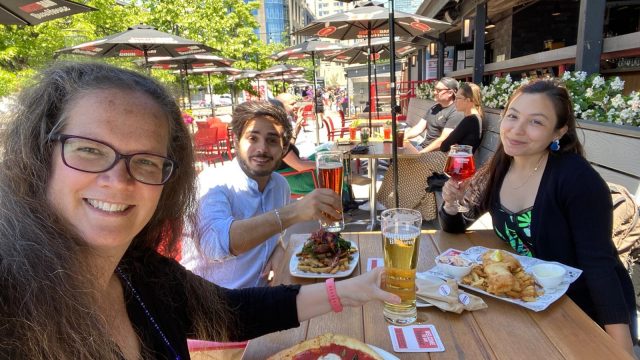 As a Customer Service Instructor at Greystone Toronto, I use my experiences working in retail and food service to share and guide students.  My homestay experiences help me relate to what students are going through in their own Canadian living experiences.  I use my ESL experience and teacher training to develop classes that are not only useful to students in the Customer Service world, but that help students be confident in an English-speaking environment.  My motto has always been, "happy students, happy teacher. Happy teacher, happy students."
My first Customer Service class at Greystone Toronto only had about 8 or 9 students, but this group of students really bonded over their learning and their Toronto experiences.  Some of them are still here in Toronto 7 years later.  After their graduation, I was able to keep in touch with them and to this day I still enjoy hearing how they are they are doing on their journeys.
I hope to see you in one of my classes and that I get to be part of your Canadian journey.
Learn more about the Diploma in Customer Service in Toronto or Vancouver.