Recently, we got a chance to interview Sergio Corrales, a Greystone College student who crossed Canada, and the globe during his studies with us. Sergio completed programs at two of our Canadian Campuses. He first took the Diploma in International Business Management Co-op at Greystone College Vancouver, and then went on to become the third student in our new Attestation of College Studies in International Business Management at the Collège Greystone Montréal campus. To complete his Montréal program, he travelled to India to do a practicum at our sister school, ILSC-New Delhi.
In the second segment of this three-part blog series, we'll share Sergio's experiences living and studying in Montréal. If you're curious about his time at Greystone College Vancouver, check out the first part of our series.
After having an amazing experience in Vancouver, what led you to Collège Greystone Montréal?
I was running out of time, because my study permit was about to finish, and I wanted to get the PGWP [Post Graduate Work Permit]. I found Collège Greystone Montréal, and they said yeah, you can go to Montréal, and you can study in Greystone, which I love because I really like Greystone College and I love ILSC Education Group. Also, I love to learn languages, so for me, Montréal is perfect because I am able to learn French.
The idea of Montréal came about 2-3 months before I was going to go. I started to plan coming here and then I worked a lot to save money to pay my course in Montréal. Then I applied. I was the 3rd student of the Collège Greystone Montréal – so we had a very tiny class with only 4 students. And now they have close to 95 students!
I left Vancouver in November. I went to Edmonton to travel to Alberta. I was travelling all over the Rocky Mountains. I went to Calgary, Red Deer, Banff, Jasper – I was travelling for two months. Then my brother came with me and together we travelled to Montréal on January the 2nd.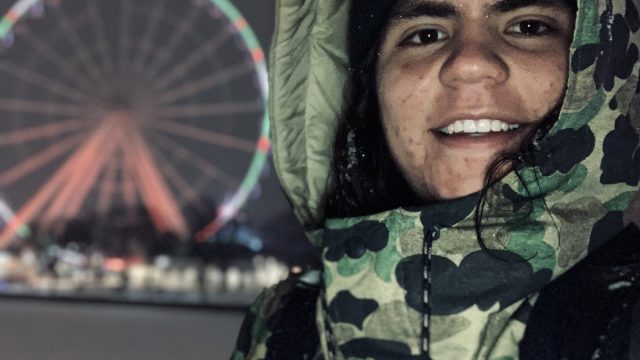 What was your study experience like in Montréal?
So, my favourite class here is Marketing. I love marketing. I excelled; I was the student with the best grades overall in the marketing course. Logistics, it's also a very interesting one. I had great teachers. They're amazing. Very good teachers.
In Montréal, it's very different; every class is adapted to the course. For example, for E-Commerce, I created a whole website and I had to sell it. And for Market Development Strategies, I had to create a whole marketing strategy with presentations.
Here in Montréal, I feel that you really implement the things that you are learning into real-life projects. I feel that I learned a lot.
Can you share a bit about your life in Montréal? How was it different from Vancouver?
So, everybody asks the same question all the time, "Sergio what do you prefer, Vancouver or Montréal?" And I say, I can't decide because they are two different cities.
I think it depends on your personality. If you like nature; if you like to do sports; if you like to go to the beach, Vancouver is for you. If you like the sea, that city is for you.
If you are more of a party person; if you like to go to festivals, concerts, being outside all the time, meeting a lot of people, eating a lot of food – if you like the French language, I think Montréal is for you. Because Montréal during summer, especially from June 6, the grand prix starts, and that's like the opening to all of the events. So, we have, Piknic Électronik, Nuits d'Afrique, and we have the jazz fest, and we have so many concerts, and the streets are so busy since the morning to night – it's a party all the time.
I feel it's completely impossible to get bored in Montréal in the summer. The food, the gastronomy, restaurants, cafes, and also the culture of Montréal is very different from the culture of Vancouver.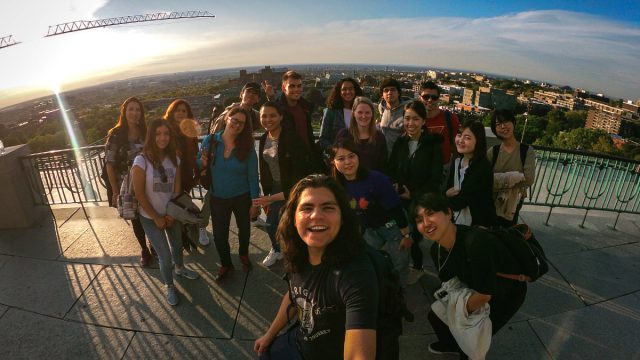 That's an interesting point – the cultures are quite different. How would you describe the differences?
I feel that Vancouver, you know there are so many tourists living there. So, I feel that Vancouver is a very beautiful city that many people from many different countries share.
In Montréal, I feel the culture of the people in Quebec, they are very relaxed. I feel they are kind of hippy – you don't see many people with suits. And I like that they want you to speak French; they're protecting their culture, protecting their language. So, you try to speak French to them, and they are very happy. Even if you don't speak well, they are like, "you're the best, thank you for trying." That's a very nice thing, too.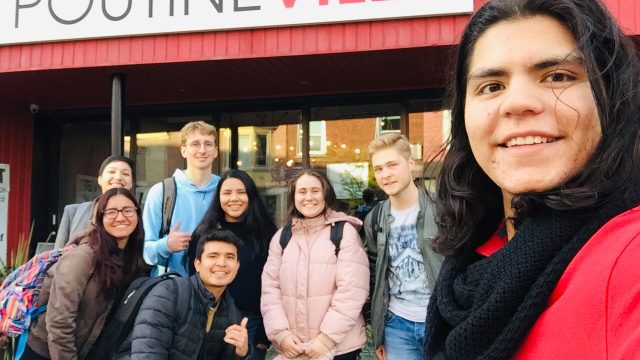 Your overall experience in Montréal sounds like it was really positive.
Yes, in Montréal, I met a lot of people. I worked in ILSC. All the time I've been working in ILSC, doing a lot of different things. And I have met good friends. I have explored the city so much. I like the Old Port part, Old Montréal, and downtown. I like the underground city. They are very different, but the overall experience in Montréal has been great.
The Attestation of College Studies in International Business Management includes a four-week practicum at the end to give students the chance to put their new skills into practice in a real work environment. Stay tuned for the 3rd part of our blog series with Sergio to find out about his experiences completing a practicum at ILSC-New Delhi.
Does Collège Greystone Montréal sound like the place you want to be? Learn more about our Montréal campus and program and come join us!