When you're choosing a city to study abroad in, finding a program that fits your needs is important, but international students also want to find a city where they'll be able to have fun in their off time, make friends, and experience something new.  As Canada's biggest and most high energy city, Toronto is a great student city, and a top option for anyone thinking about visiting Canada.  In fact, almost 25% of Canadians live in and around the Toronto area, and the majority of new immigrants settle here.
Read on to find out what makes Toronto so popular for Canadians and foreigners alike!
Concerts and Festivals
As the biggest Canadian City, almost all major bands and singers put a Toronto tour date on their schedule, so if you want to catch your favourite artist, there's a good chance they'll be stopping here! The city also has tons of great music and cultural festivals year-round, and plenty of free events that are great for a student budget!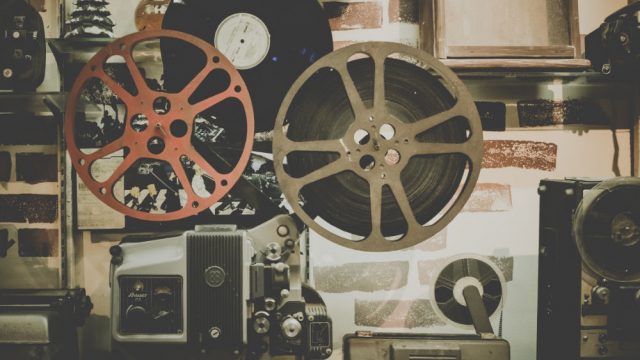 Film Industry
Toronto is part of "Hollywood North." You'd be surprised how many famous films have been made in Toronto!  Lately the city has been a hot spot for Superhero films, with Suicide Squad, Polar, and Shazam! all shot here. The popular series, Suits was also filmed in Toronto (cleverly disguised as New York City).  And of course, the city hosts the annual Toronto International Film Festival (TIFF) – a major international event!
Unique Neighbourhoods
This diverse people who have chosen Toronto as their home have created a mix of amazing ethnic neighbourhoods around the city, offering a whole world of different flavours and cultures.  Exploring Toronto's neighbourhoods will give you a taste of the wonderfully familiar and the completely new!
Great Coffee Shops
Starbucks may be a North American institution, but Toronto has plenty of local coffee shops, too, each with their own unique character to provide the particular vibe you're looking for. Explore the city and find your favourite coffee shop to connect with friends after class, or get some studying done.
Lots of Jobs
Toronto recently came in 3rd in AppJobs study on the best cities for students.   According to them, cheap pints, lots of part-time jobs, and a few other factors helped Toronto achieve high status.  And as Canada's economic heart, Toronto offers plenty of great work opportunities for students – especially in tourism, hospitality, and business.
Shops, Shops, Shops
When it comes to shopping, Toronto has it all. If you like hunting for fantastic vintage clothes, Toronto has plenty of cool used and consignment stores to explore. But they also have all of the new name brands you're looking for, and an underground shopping network in the downtown core that is perfect for when the weather is a little colder.
Great Transportation
Toronto is easy to get around in, with an excellent subway, streetcar, and bus system to get you everywhere you need to go – in fact the TTC (Toronto Transit Commission) is the 3rd largest transit system in North America.  Toronto also has a bikeshare program if you want a quick and easy way to get around on two wheels.
Island Getaway in the Middle of the City
Toronto is Canada's biggest most bustling city, but it hides a calm escape just a quick ferry ride away from downtown.  Toronto Island Park is a tranquil, car-free community, and a great place to go on the weekend. Check out the Centreville Amusement Park, go camping, hang out at the beach, or rent a canoe and go exploring, Canadian style.
The Thrill of the Game
If you love watching sports teams go head-to-head, Toronto doesn't disappoint!  The city has major teams in Hockey, Baseball, Basketball, Football, and Soccer.  And if you're a Basketball fan, then you probably already know that the Toronto Raptors just brought home the first ever NBA championship win for Canada! But whatever your sports passion, Toronto offers a chance to join local fans at a game and be part of the excitement!
Fantastic Food
Toronto has around 7,500 restaurants, and over 100 food trucks, serving delicious options from all around the world! And for those times when you want to cook at home, Toronto's ethnic markets make it easy to find familiar ingredients from home. In fact, Toronto is a fantastic place for an international "potluck," which is what Canadians call a dinner with friends, where everyone brings something to share!
Are you convinced yet?  We'd love to see you at Greystone College Business and Technology – Toronto and help you discover why Toronto is a great student city! And we have some new programs on offer in this great location! Check out our full list of programs, and get in touch if you have any questions about Toronto life!