Chances are, if you are a student at Greystone College, you are new to the country. You are probably living in a different culture with many new exciting things to try and do; different cuisines, places to explore, new lifestyle… Don't worry – we have you covered!
Studies have shown that newcomers to Canada have better health than their Canadian counterparts, and we want to keep it that way!
Health is determined in many different ways such as nutrition, mental health and social factors, and it is recommended to set up a new routine for your new lifestyle. Take a look at your habits in your hometown and compare them to those you have in Canada.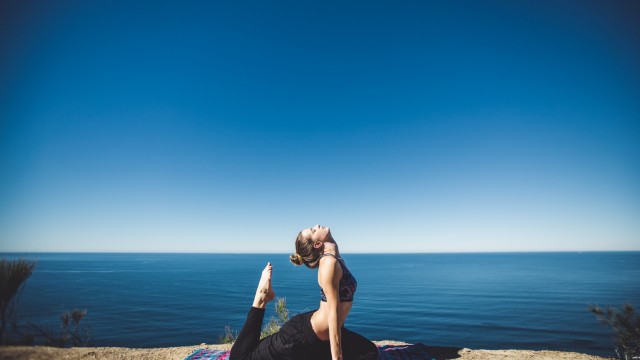 1. Cooking. Keeping up with your dietary habits and keeping a healthy diet can be hard and expensive at the same time. Our advice would be to organize with your roommates (if you have them!) Or choose one day in your week and prepare an entire weeks' worth of food! That way you will not only save time, but also money (as you will be sharing the food and it won't go to waste in your fridge). Tip: Places like Costco is a great place to buy in bulk and save quite a bit of money.
2. Budgeting. Speaking of saving money, setting up a budget for your groceries can help you make better decisions on your purchases. Budgeting will also prevent you from eating out as much, which is usually expensive and not that healthy.
3. Exercise. The weather can be an obstacle if you are used to exercising outdoors, and new activities and friendships can take away the little time left after school. Sometimes, it may be expensive or hard to find the same activities as in your home country. However, it is a great opportunity to try new winter sports such as skiing or hockey, or adapt your fitness routine to the city. If you are in a budget, there are also good options! For example, Fit4Less is a very affordable gym, starting from 4.99 every 2 weeks.
Here at Greystone College, we also offer activities like Yoga, Zumba and, soon, Cardio Kickboxing classes to our students! Please head to LMS (http://learn.greystonecollege.com/), and on the right side, you will be able to see each month the current activities schedule.
4. Sometimes, people feel homesick (especially during holidays). Don't worry, remember that your colleagues are in your same situation! Hanging out with them will make you feel better. It is also good to stop and remember why you are here; this will help you focus on what led you to the program, the city and help you enjoy them.
Keep in mind that, there is always time for everything you want to do. With a little planning you will be able to make the most of your time (and money), and not sacrifice your health.