We recently had the pleasure of welcoming Sung Ho Kim 'Max' into the Customer Service Co-op program at Greystone. He wrote a journal about his experiences and we'd like to share it with you. If you're curious about the program this is a great first hand account of what it's like to be a student in the program. This is the 4th part of the series.
 'Hello! It is the last week of the session already. When "Work Communication" finishes, we might have a couple more students join us with "Working Effectively with others" for the next 4 weeks. We took a test to wrap up the class and gave a presentation as well. The presentations were about "Work Communication" but since we learned a lot, we had to choose one special thing that we like from the class.'
It's amazing how quickly time flies when you're busy learning and having fun. You definitely cover a lot of content in one class.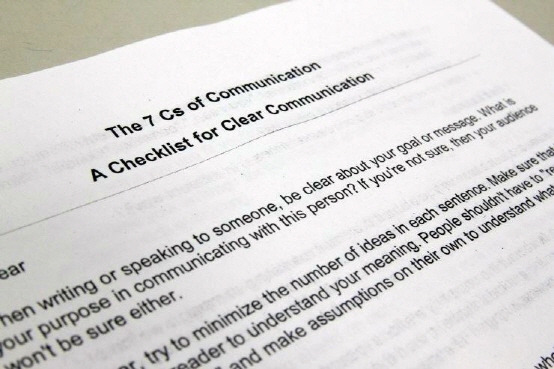 'This Monday was British Columbia day, which was a holiday. So, we began on Tuesday. We learned Nonverbal communication such as notes, emails, letters, and memos. Also, we learned "The 7 Cs of Communication – A checklist for clear communication"
1. Clear
2. Concise
3. Concrete
4. Correct
5. Coherent
6. Complete
7. Courteous
These seven Cs are great advice for any form of communication.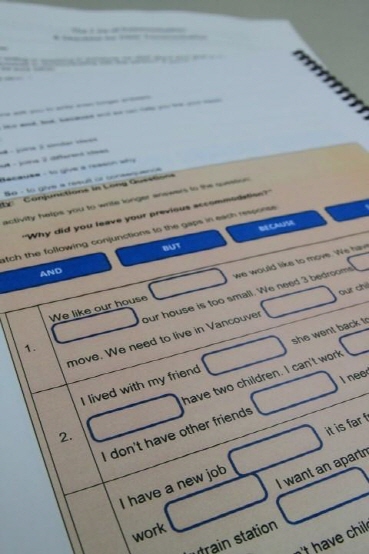 'We did an activity about finding relative conjunctions in a paragraph. When do you use "and, but, so, because" ?'
Discussion Openers
When we start to communicate, we often ask a question. It is really useful to start a conversation. So, we searched some discussion openers and did a role play with them.
"Expressing Realism": Actually, Frankly, to be honest, frankly speaking….. 
If you know many discussion openers, it's much easier to break the ice when you meet someone at work or in your life.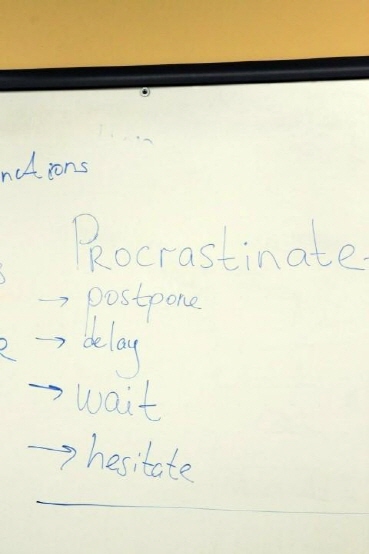 'There was one thing that stuck in my mind that I felt was going to be really helpful in my near future. It was the word "Procrastinate". This is a synonym for postpone, delay, or sometimes lazy. We procrastinate in many kinds of situations. However, is there any way to stop procrastinating at work?'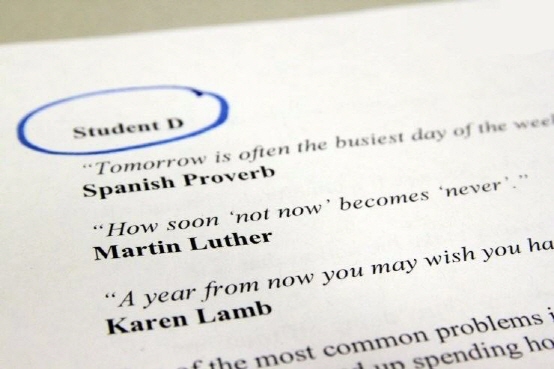 'I found 7 tips to get over procrastinating. I hope all of us can get over procrastinating from now on.'
1. Stop thinking. Start doing
2. Do not blow a task out of proportion
3. Just take the first step
4. Start with the hardest task of your day
5. Just make a decision (any decision)
6. Face you fear
7. Finish it
"How soon 'not now' become 'never'." – Martin Luther King
We're glad you learned some solutions to help prevent procrastination. It's so easy to fall into a procrastination trap, especially when you have a lot of work to do.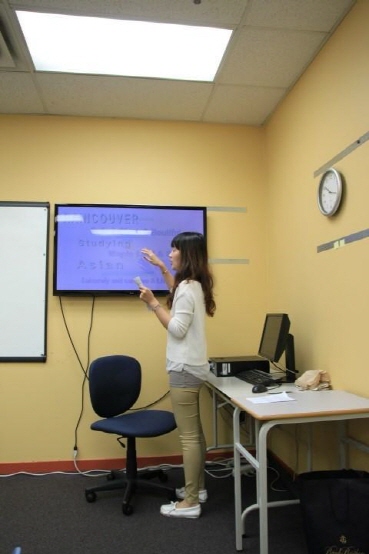 'We finally gave presentations on Wednesday. It was quite hard to make a PPT because of the long weekend. This is definitely a negative outcome from procrastinating on the weekend.'​
'Yumin from Taiwan was talking about stereotype from Taiwan, Korea, and Vancouver. She said Koreans like Kimchi, plastic surgery, spicy food, and drinking. It was quite shocking for me. I think I am not typical Korean. How about you?'
In the program, you will have many opportunities to dismantle stereotypes. You will meet students from all over and most certainly see that they are all unique individuals. Likely many of your previously held assumptions will prove to be untrue.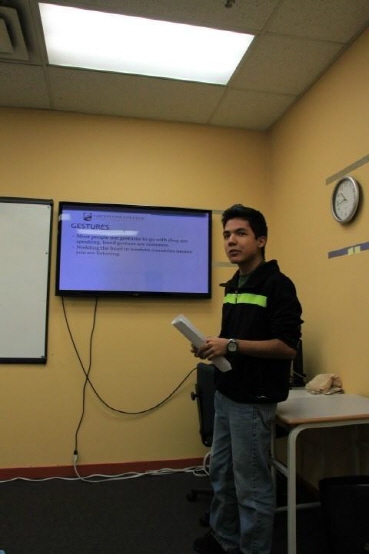 'Carlos from Mexico went next with "Nonverbal Communication" and "Assertive Communication". It was a great presentation with pictures and photos that helped us to review our first session again.'
Review is essential for retention. We hope you are reviewing frequently.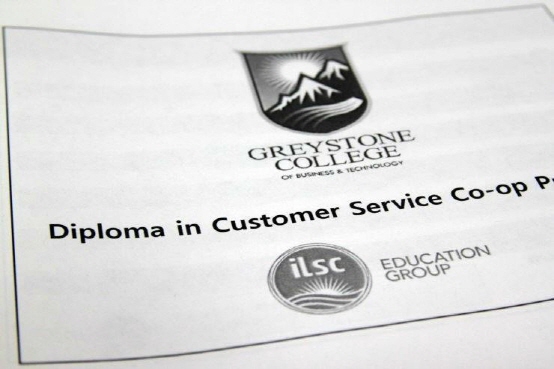 'My presentation was about "Effective Communication" and another Taiwanese friend, Marie, was doing "The Art of Negotiation". It was really interesting because "Interactive Negotiation is not only sharing pie but also making a big pie together. This is Win-Win negotiation.'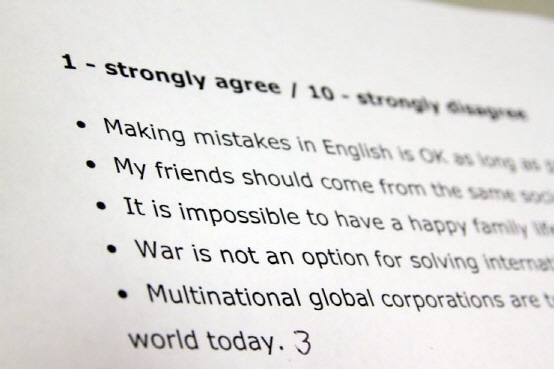 'We had a discussion on Thursday. It was useful to know the differences between cultures; everyone has their own ideas about what is and isn't acceptable in the business world. We ranked some sentences based on how strongly we agreed.'
◆ Making mistakes in English is OK as long as people understand you.
◆ Women will never be equal to men in the workplace
◆ War is not an option for solving international disputes.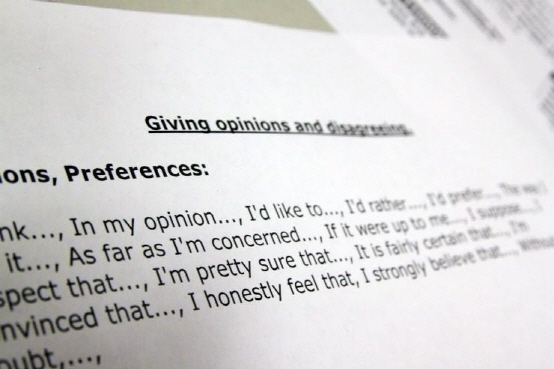 'We learned some expressions to introduce thoughts and ideas. I normally say "I think" or "In my opinion" but there are so many different ways that we can express our thoughts, like "As far as I am concerned" or "If it were up to me".'
It's amazing how many things we assume are facts or common sense are in fact only opinions or points of view commonly held in our culture.
"If you go the same way all the time you will never know new ways." Learning language is totally the same.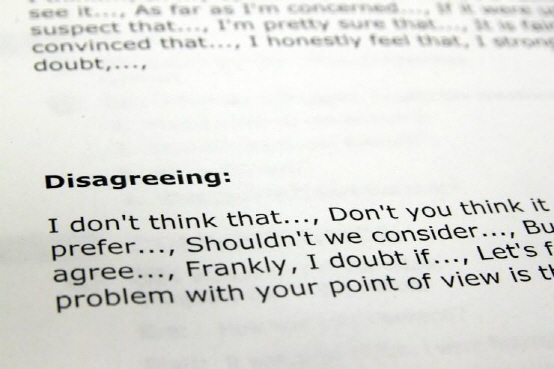 'Moreover, there are a lot of sentences that we can use when we disagree something such as "I don't agree with you" or "I have a different idea".'
The Diploma in Customer Service Co-op program is a really practical class that leads us to learn service knowledge but since all the class is taught in English, the teacher will always help us to learn grammar, vocab, and sentence structures as well. If anyone reading my blog is worried about their English ability, please don't worry because the teacher and your classmates will help you all the time.
We have students with varying levels of proficiency in English. We will strive to place you in a program that is right for your level. However, you will always be in a multi-level class as the program is continuous intake. Being surrounded by English all the time is the best way to improve your own.
Blog also available in Korean language: http://k124687.blog.me/
Check the previous posts:
First Post
Second Post
Third Post