What follows is the continuation of Sung Ho's blog about his experience in the Customer Service Diploma program at Greystone College. To find out more about his blog and his experience here, check out his previous posts.
We are going to study "Working effectively with others" for the next 4 weeks. Also, we have new students joining us.
The program is continuous intake. This means that every time you start a new course, new students will join you. There are several benefits to continuous intake:
you can start the program at any time;
you don't have to wait for a distant start date;
you get to meet new classmates on a regular basis so you are always making new contacts and new friends
while the courses do build on each other, you always get a chance to review the basics and to measure your improvement.
Finally, frequent rotation of classmates means that you're always practicing your ability to work effectively with a variety of people, a skill that most employers have on the top of their lists. In fact, this skill is so valuable that we offer a course specifically directed at improving it.
Sun Ho called also Max describes his experience below:
'Knowing and using people's names is an important networking skill. It can definitely be challenging to keep them all straight when you meet so many new people and with names that may not be familiar to you.'
Our programs give lots of opportunity for student input as we really believe you're likely to learn as much from your classmates as you do from your workbooks.
'My new classmates introduced themselves and we welcomed them through an introduction game like the one that we played on the first class. It is good to break the ice and easy to start small talk so that we could know each other a bit more.'
The ability to break the ice and make small talk are both invaluable skills for anyone who hopes to work in customer service.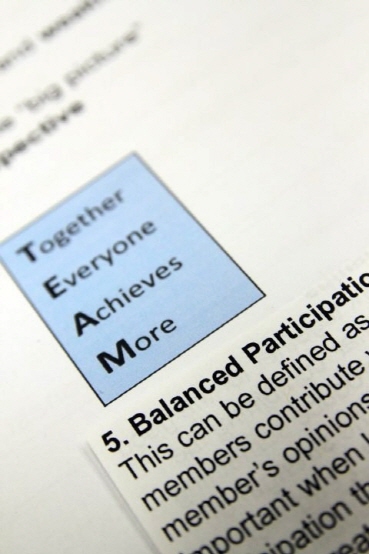 Together
Everyone
Achieves
More
'Working effectively with others is literally learning how to work effectively and efficiently with others at work. We learn why we need a team, how a team works and what makes an effective and efficient team. A lot of companies have teams, not groups. Why is that?'
A team generally has the same goal so everyone is motivated to achieve the same thing. In a group, members may have different goals or may not be clear on the goal, which means they are less likely to be successful in achieving it.
Sung Ho says: 'We did an activity about the advantages of a team. One student was trying to move forward with a handkerchief over her eyes; it was not easy. The other student and I were helping her by giving her directions. Our directions made her feel safer and made it easier to accomplish the task. Doing something alone is not easy because there are so many obstacles ahead. However, working together is much easier because we can help each other; this is a powerful aspect of teams.'
Teams are good because:
We can brainstorm
We can share ideas
We have a lot of manpower
We have the same goal and can help each other.
We hope your class begins to feel like a team. Being alone in a new country without your friends and family can be difficult, as can learning challenging material in another language. However, when you work with a team, you have support. You're all here to learn and improve. Use each other's strengths to make the most of the experience.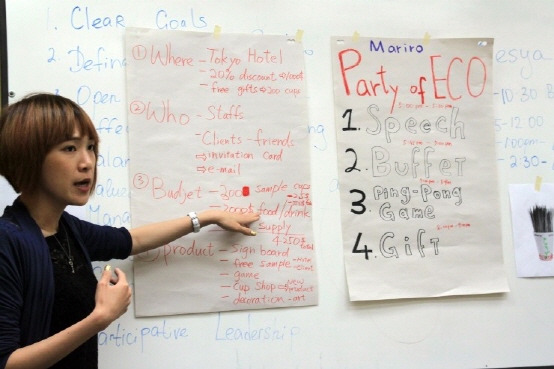 'We did a team project, a presentation. The class was divided into groups consisting of two students. Our task was to prepare a staff party. Our company was a Cup Company. My task was making the reservation and getting RSVPs. Yumin's task was planning the party.
The other two came up with the brilliant idea that the cup should have seeds so that the customer can use it after as a pot. It was quite a surprise. We decided the party was going to be held at the Tokyo hotel and guests would play "Beer Pong".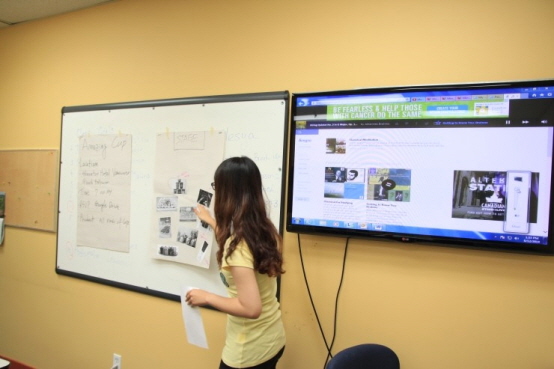 'Yumin and I were next. Our party is going to be held at the Grand Ballroom in Sheraton Hotel Vancouver, which is one of the best hotels in Vancouver. The event is giving gifts after a networking session and we are going to get business cards from everyone who joins us. We will do a random draw from all the business cards.'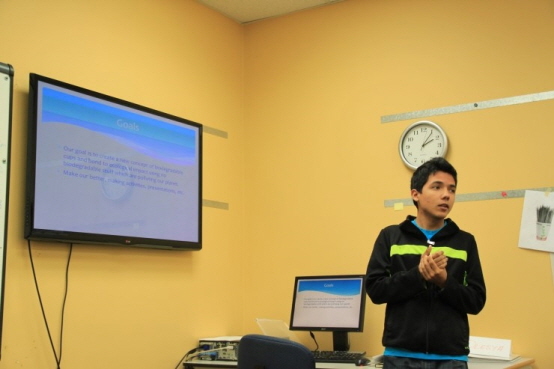 'Carlos and his group partner went last; they want to have the party at Stanley Park. About 50 people will attend with no special event but there is going to be a nice candle dinner. I personally would love to join the party because it is going to be held in Stanley Park.'
It's amazing to hear how many different creative solutions there are for one task. It really demonstrates the benefit of having more than brain working on the same project. It's also nice to see that all the solutions were realistic ones for the task at hand.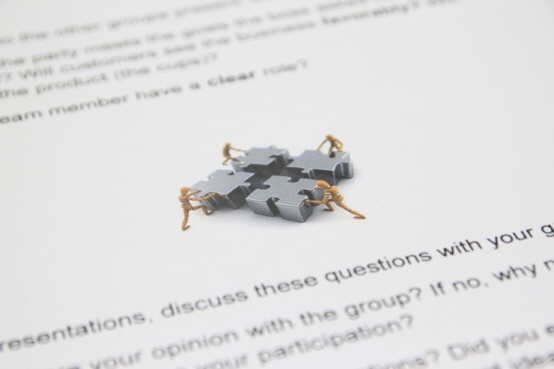 'We gave feedback  to each other after presentations. We considered questions likes "Did they get the goal", "Did they share work equally" and "Did they share decisions?"'
In the program, you'll do a lot of presentations. Presentations are a great way to improve your confidence speaking in front of others as well as to improve your English.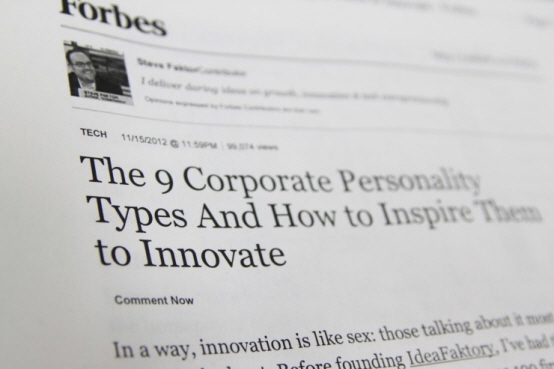 'We talked and researched about "Workplace personality types" on Wednesday.'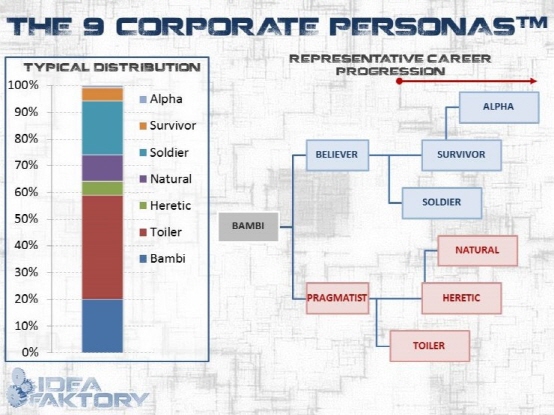 'According to my research, there are 9 types of personalities in the workplace, especially in big cooperative companies. If you want further information, please visit  this website: http://www.forbes.com/sites/stevefaktor/2012/11/15/feature-the-9-corporate-personality-types-how-to-inspire-them-to-innovate/'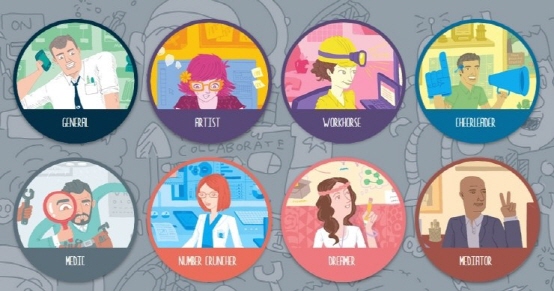 'The instructor also explained about the "Workplace Zodiac", which is 8 types of personalities in workplace. Please think about who you might be'
General : Rallies his troops and leads by example, providing inspiring, assertive leadership to get the job done.
Artist : Image is everything for the visual-minded artist.
Workhorse : Keep their heads down and eyes focused on getting the job done.
Cheerleader : Knows that feeling good is the key to working well
Medic : Got a problem? the medic will fix it.
Number Cruncher : When your data is an enigma, it takes number cruncher to unlock its secret.
Dreamer : Do not just see the big picture, They invent it.
Mediator : When the team hits a bump in the road, The mediator is there to smooth it out.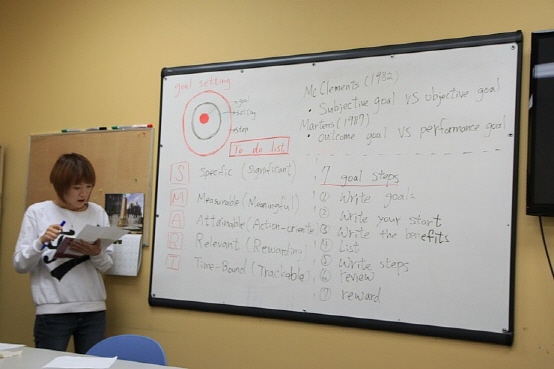 'Goal Setting was our topic on Thursday. We discussed "How can we set a goal" and "How can we achieve the goal effectively and successfully" We need  an"Action plan" to reach our goal. If we have a precise and specific plan then it will be much easier to reach a goal.'
Goal setting is very important both for professional and personal achievement. We hope that while you are at Greystone, you will set and achieve many goals.
'Our classmate gave us a short presentation of S.M.A.R.T theory, a famous goal setting theory.'
S Specific [Significant]
M Measurable [Meaningful]
A Attainable [Action-oriented]
R Relevant [Rewarding]
T Time-bound [Trackable]
Also there is Locke and Latham's 5  elements goal setting. Please check the YouTube video. (http://www.youtube.com/watch?v=dWOt2HyjCno)
Clarity
Challenge
Commitment
Feedback
Task complexity
There are many ways to set goals; you need to find the approach that makes the most sense to you. Good luck!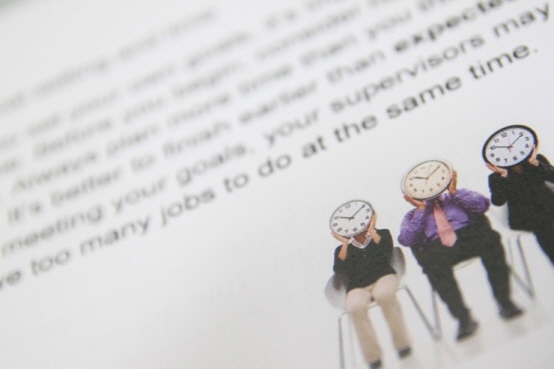 'All of us have 24 hours in a day but some people's days will be effective and productive and some people won't. Why is that? It is because of time management. Time management is key. Making To-do-lists and prioritizing what you need to can drastically improve your productivity. If you have an effective and productive day every day, your life will change a lot.'
Time management can really help you in your life as a student and beyond,
'I really love the new session.  I like that it focuses on practical knowledge and abilities, especially time management which I have never learned. I think teamwork and time management is going to be really useful when I start working. So, I am really excited about next week.'
We're glad you're excited. We think your new teamwork and time management skills will come in handy soon too.
Check the previous posts:
First Post
Second Post
Third Post
Fourth Post