We recently had the pleasure of welcoming Sung Ho Kim 'Max' into the Customer Service Co-op program at Greystone. He wrote a journal about his experiences and we'd like to share it with you. If you're curious about the program this is a great first hand account of what it's like to be a student in the program.
This post is part two of a blog from Sung Ho, one of our students in the Customer Service Co-op program.
The second week of the Customer Service Co-op, we started learning about individual differences in communication. We have so many kinds of differences such as Language, Nationality, Gender, Religion, etc. These differences affect our communication. Culture in particular has a big effect.
There are so many things that affect how we communicate. Often, these are difficult to identify until we step outside of our comfort zone. Being aware of how our differences affect communication can make it easier for us to understand others' points of view. In the field of customer service, you will interact with people from all over the world and with all kinds of life experiences, beliefs and characteristics. Learning how to approach everyone with an open-mind and being aware of how your communication style may be perceived will make your job much easier.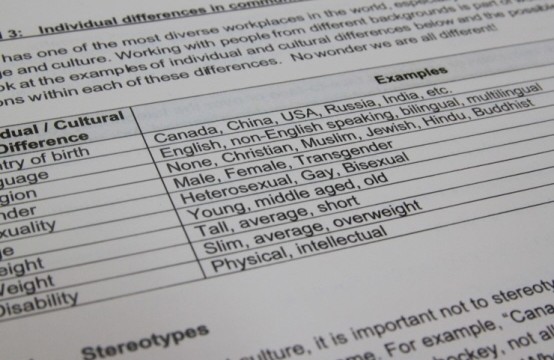 We also learned about stereotyping.  We often believe something or jump to conclusion before asking for confirmation because of stereotyping.
It can be difficult to avoid stereotyping, especially when you're just starting to learn about other cultures. Often we notice superficial similarities first. However, every person is different. It's important to get to know others as individuals and not as representatives of their culture. At Greystone, you'll have a chance to meet people from all over the world and learn more about their cultures and about them as individuals.
For instance, we assume that "Canadians like hockey". Indeed hockey is a really famous sport in Canada but it is not true that every Canadian likes hockey. Thinking all Canadians like hockey is a form of stereotype or prejudice.
A Canadian probably won't be offended if you assume he/she likes hockey; many do. You should see how excited Grace (Greystone College Director) gets when the Canucks, Vancouver's hockey team, are doing well. Still, we'd rather you get to know us as individuals than assume we all feel the same way. There are definitely a few Greystone staff, proud Canadians, that don't really care about hockey. If you have the chance to meet us, have a conversation with us and find out who's a fan and who's not.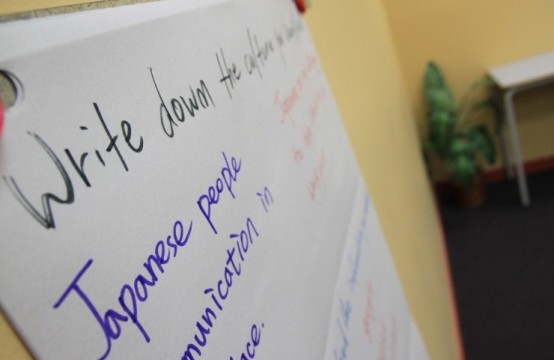 We did a 5 minute presentation. It was our homework as well. We had to choose one country and talk about cultural differences in the workplace. My country was Japan.
Japanese are really passive. They don't want to share their ideas or thoughts in meetings. They are afraid that their ideas will not be well-received. Moreover, Japanese don't say "NO" to others because they believe that saying "NO" to others is not polite.
Hmmm, let's be careful not to stereotype. While it can be very useful to learn about the general workplace culture in a country, it's important not to assume that every person from that country behaves in exactly the same way and has the exact same values. Do you really think that no Japanese person has ever said no? Of course, generalizations can help you understand more about someone's actions. It's all about how you express this knowledge.  Why not try expressing your point by saying something like "Many Japanese dislike saying no to others?" You still get your information across without stereotyping.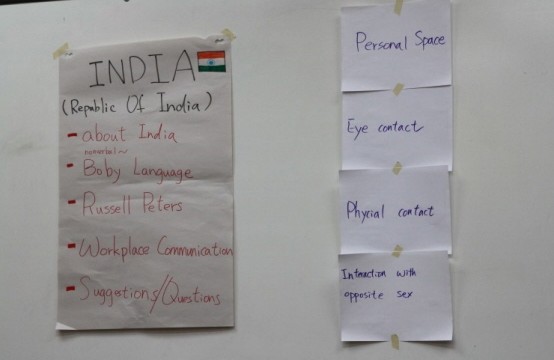 Marie from Taiwan gave a presentation about India. Indians don't shake hands when they greet. They put their palms in front of their chest when they greet. Moreover, when they nod their head it means "NO" so a lot of travelers get confused.
This information is definitely useful for anyone doing business in India but again, we don't want to stereotype. Try using words like many and often to modify what you're saying. For example, you said "a lot of travelers get confused." That's an excellent way to word it because it's clear that this is not true of all travelers.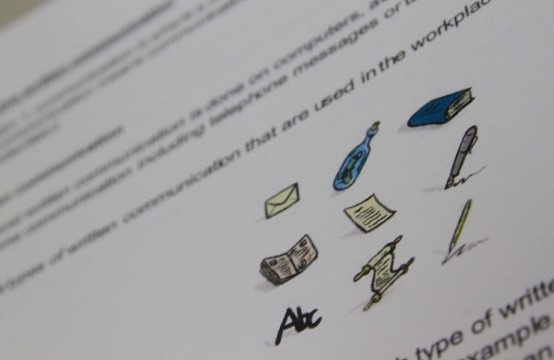 Tuesday's class was about effective written communication. When we communicate with words, we need to choose the right communication tools. We learned the differences between email, mail and text at the workplace.
There are so many options available to us it can be hard to choose the right one. This program should get you thinking about what questions to consider before choosing a specific communication tool.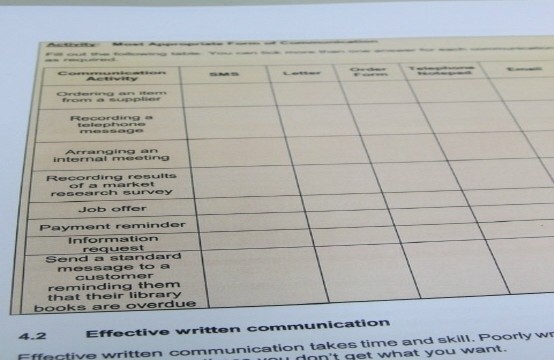 Which tool do you think is the best way to communicate?
It really depends on the message and the situation.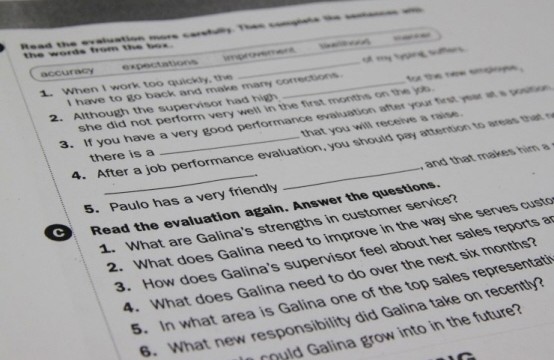 We learned about Performance Evaluations on Thursday. Performance Evaluations are a really important process. Employers grade the employee in a variety of ways such as attendance and work performance. The result of Performance Evaluations affects next year's salary.
Being evaluated by others doesn't stop once you're out of school. Performance Evaluations can be a little intimidating but they're also a great way to learn your strengths and weaknesses and to focus on continual improvement
For example, "I didn't work with computer well before but I am doing a lot better with computer work now. In addition, I work faster than before and I am looking to take computer classes next year" When we write our Performance Evaluations, we have to think about the past and the future. It is a really good time for employees to think about their own work.
Absolutely. Hopefully you are eager to improve. Seeing where you've been and looking toward where you want to be is really useful.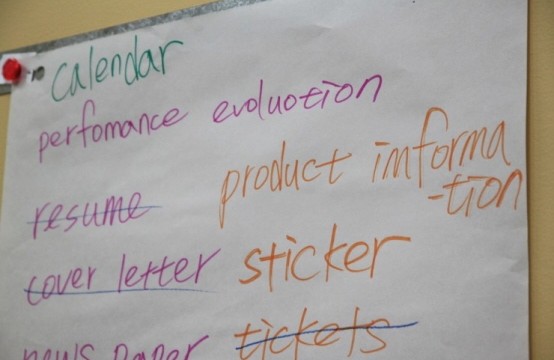 We did an activity where we memorized the vocabulary that we learned from "written communication tools". Carlos and I were a team and we won the game!
<Emails, SMS, memos, reports, letters, minutes, order, telephone messages, forms>
It's great that you can improve your English at the same time as you improve your ability to communicate effectively. It's important to review vocabulary and concepts so that you don't forget what you know. A little friendly competition can definitely increase motivation.
Blog also available in