Montréal was ranked the #1 best student city in the world in 2017 by QS Best Cities ranking, and in 2018 the city achieved the top rank again in QS's student surveys. So, what's all the buzz about? If you're wondering "why should I study in Montréal", here are some of the top features that make it an awesome city for students!
1) Diverse and multilingual: Montréal is officially bilingual, but with a long history of accepting immigrants from around the world, English and French are not the only languages spoken around the city. This incredible diversity is one of the best reasons to live in Montréal. International students will find cultural communities that make them feel at home, taking advantage of the global cuisine, arts and culture that all have their unique and celebrated place in this dynamic metropolis.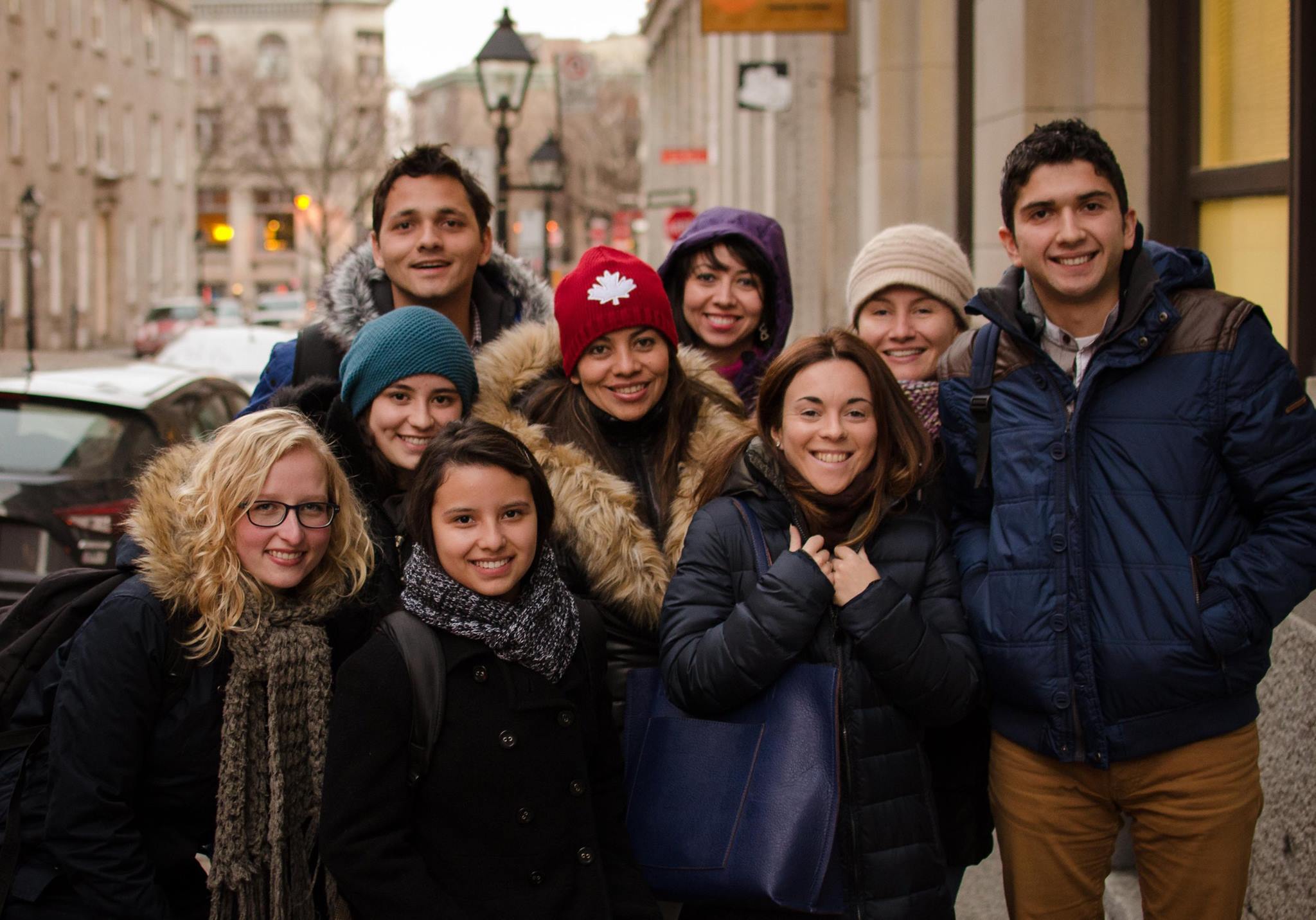 2) Affordable: Montréal has an affordable cost of living, in spite of its desirability and many great offerings. Students love Montréal because of the reasonable costs of rent and transportation, giving them more money to spend on going out with friends and enjoying the city. There are also plenty of free museums, galleries, and cultural events available year round.
3) Great arts, culture, and nightlife: Known as Canada's cultural capital, Montréal's diverse population and unique French and English history have helped the city create a fantastic arts and culture scene. This includes many cheap, and free activities to enjoy, like the Montréal jazz festival, exploring Montréal's street art on Saint Laurent Boulevard, dancing to the beat of the Sunday Tam Tams on Mont Royal, Fete des Neiges in winter, and many more! There's no question that all this action and creativity helps students connect, build friendships, and get inspired!
4) Easy to get around in: Whether on foot, bike, metro, or bus, Montréal is well designed to get you where you need to be. The popular BIXI bike system lets you sign up for a membership that gets you free 30-minute rides, or pay a low one-way fee. Just grab a bike at any BIXI station, pedal along Montréal's network of bike lanes, and drop it off wherever you need to go.  If you're not a cyclist, you can take advantage of the city's efficient metro and bus system, or go for a stroll along Montréal's beautiful, tree-lined streets, and enjoy the stunning, European-style architecture. In winter, keep warm by using the indoor pedestrian networks – Montréal is one of Canada's most walkable cities!
5) Welcoming: All this diversity, culture, energy, and community help make students feel welcome. Montréal extends an open-minded friendliness that makes it easy to meet new people to connect, learn, and discover the city together. You'll feel like a Montréaler in no time!
Come study at Collège Greystone Montréal, and experience Montréal's great features for yourself! Our new Attestation of College Studies, International Business Management program starts in October, 2018!