Greystone College is thrilled to share that we will soon be offering quality career training in the beautiful metropolis of Montréal, with our very first program, an Attestation of College Studies (ACS) in International Business Management, starting October 1st. This new campus opening means our excellent educational offerings will be available in all three major Canadian cities, Vancouver, Toronto, and Montréal!
We interviewed Collège Greystone Montréal Director, Daniel Lefort, about this exciting new school launch, and what it means for future students.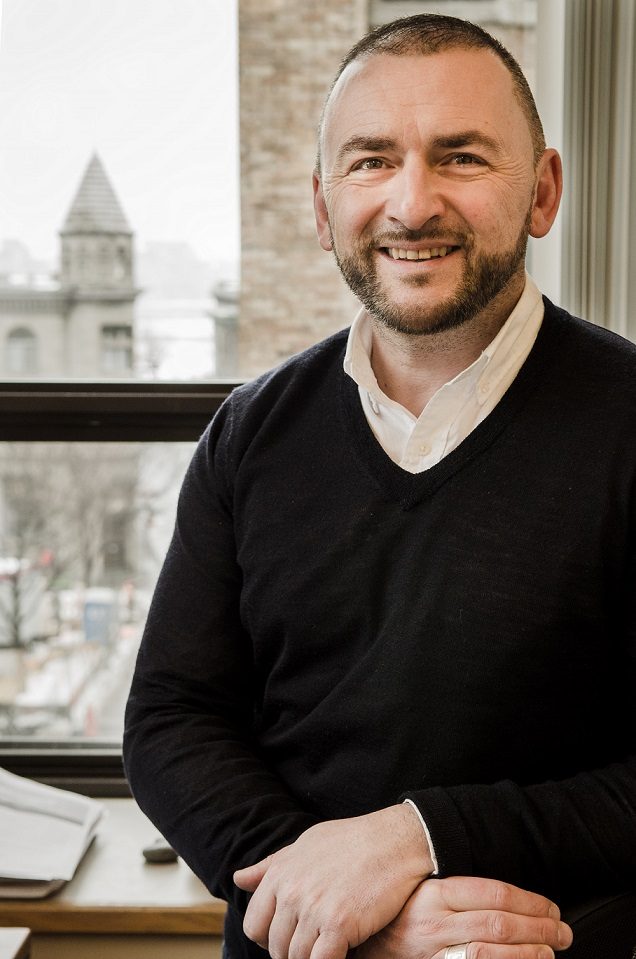 Q: What excites you most about launching a Greystone College program in Montréal?
A: Offering high quality vocational training programs in Montréal has been a long-time dream for me, and for Greystone College, and we've been working long and hard to redesign the International Business Management program curriculum to provide an excellent learning experience that fits within the Quebec higher education system.
I'm very excited that we're approved and ready to launch, and are now able to meet the demand for an International Business program in Montréal.  This will offer another great location choice for international or local students who want to study business in Canada.
Q: What makes Montréal a great city to study in?
A: Montréal is a fantastic city for students; as a bilingual city, it's really unique in Canada, and it's the second largest French speaking city in the world after Paris. Students will be able to study and work in Montréal, and experience a very international learning environment.
After class, there's so much to do in Montréal, with plenty of fantastic free festivals, excellent music events, a delicious food and café culture, and a very rich arts scene – really, all the things you expect from a world-class city, but with a student-friendly cost of living.
Q: The International Business Management program is delivered in English, but Montréal is a bilingual city, so in some sense, it's already like an international business environment.  How will this bilingual experience help students?
A: Well, for students who want a career in International Business or International Trade, taking this program in bilingual Montréal is going to help them develop some excellent cross-cultural communication skills.
Having a second language is certainly helpful for international business, and having a third is even better!  Although the program is offered in English in Montréal, we'll be providing optional French workshops to support students in their practicum. They might also develop some basic French language skills just by being in the city and experiencing French in their day-to-day interactions.
I think the experience of being in a bilingual city will really support them to develop flexibility and communication skills that will help them in any future career.
Q: What kind of opportunities will the ACS in International Business Management open for our students?
A: By the end of the program, students will be able to apply their new knowledge in many different careers, and will also have a strong foundation and hands-on skills to help them in further business studies in Quebec, or internationally.
Because our programs attract a rich international mix of students, everyone will develop intercultural communication skills, and will learn about business in both the Canadian and international contexts.  They will be prepared to apply for jobs in importing and exporting, the transportation industry, or multinational businesses, in Canada, or globally.
Because the program includes a practicum component at the end, students will gain industry work experience and references. For international students, having this Canadian work experience will give them a great competitive advantage when seeking future work.
Q: What is unique about the ACS in International Business Management in Montréal? 
A: Well, because we've adapted this program to fit within the Quebec educational system, we have a few special features to offer.
Of course, we're maintaining the same quality standards that our Vancouver and Toronto programs deliver, but our Montréal program will have a larger focus on skills-based learning, meaning students will integrate academics through practical research, special projects and a lot of teamwork.
We're also very excited that international students who complete the program Attestation of College Studies in International Business Management will be eligible to apply for a 36-week Post Graduate Work Permit (PGWP). If the PGWP is granted, students will have a chance to continue working in Montréal after graduation, giving them a chance to develop a stronger work portfolio, and deepen their English and French skills, and their international business skills.
Q: Do you have anything to say to students who are thinking about registering?
A: Collège Greystone MONTRÉAL is really looking forward to hosting its first International Business Management students this fall, and is very proud to be able to offer quality career and vocational training in this beautiful bilingual metropolis of ours. In Montréal, students will receive the same great support and excellent service that Greystone College has been delivering for the past 16 years.
Whether you're an international student or a Canadian one, we'll provide you with an unforgettable learning experience and help you take an exciting step in your education and future career!  Come learn with us!  Bienvenue à Montréal!
Contact us any time to learn more about Collège Greystone MONTRÉAL, or the new Attestation of College Studies, International Business Management starting in October.