The new Attestation of College Studies (ACS), International Business Management Program at Collège Greystone Montréal combines an excellent mix of theory and practical learning in the classroom; in addition, students can put their experience into practise in a four-week practicum placement that takes place at the end of the program.
The practicum placement will help you get real world experience, and provides you with many other benefits for your resume, your personal growth, and future goals!
About the International Business Management Practicum
In the practicum, you'll be placed in an unpaid position where you'll handle job responsibilities directly related to your studies, getting International Business experience in a real organization. Your practicum could be in transportation, importing and exporting, or a multinational company, and will be based in the Montréal area. You and your practicum supervisor will complete various reports during your practicum experience. The reports help our advising team understand what you're learning in your practicum, and if you need further support. The reports are necessary for graduation and are also a helpful tool for you to reflect on your practicum experience.
Finding and Securing a Practicum Placement
Our supportive advising team will work very closely with you to help you find and secure an unpaid practicum placement. Our team has connections with many small to medium businesses, local entrepreneurs, and multinational companies in Montréal, and will organize a practicum for you. We will do our best to prepare you to successfully pass the interview. If the position is not a good fit, we'll organize one more opportunity for you.
You may also find your own placement. If you do, our advising team will need to review your placement option to make sure it meets the program goals.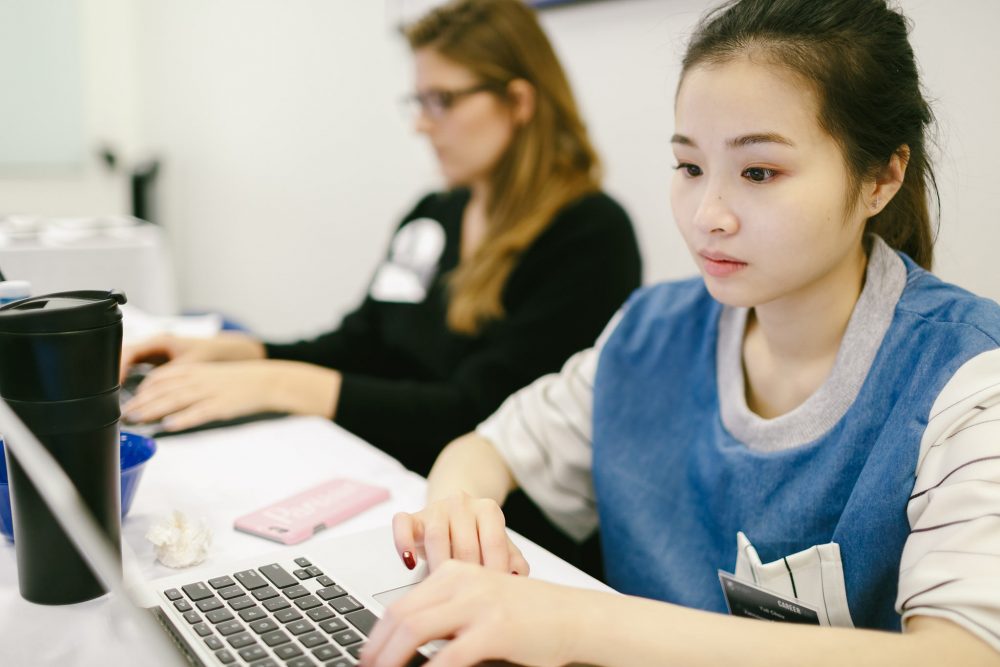 Your Practicum Schedule and Work Hours
Your practicum hours and times will vary depending on the needs of your employer. You could be working up to 30 hours per week, and may work regular weekday hours, or weekends and evenings.
Students who are already taking advantage of the off-campus work rights included in their study permit may continue to work off-campus during the practicum. Just remember to discuss your situation with your practicum supervisor, and your off-campus employer to make sure you can meet all the responsibilities and expectations of each position. The practicum is an important opportunity for you to contribute your best on the job, and make the most out of that experience.
Putting your Learning to Work
The Practicum is where you get to put your new knowledge into action to support the needs of a real organization. As you perform day-to-day tasks on the job, you'll get to see how the knowledge you learned in class helps organizations achieve their business goals. You'll be learning through the specific tasks you're assigned, from watching how the organization works in general and your interactions with your co-workers and supervisor. All of this hands-on experience will help you retain your knowledge and deepen your understanding.
Canadian Experience and References for your Resume
Since your practicum will be based in Montréal, you'll start building international business experience in a Canadian organization, and will learn about the Canadian business environment. Once you finish your practicum, you'll be able to add your experience to your resume, and will have local Canadian contacts who can provide references for you. This will give you a big advantage when applying for your next job, no matter where it is!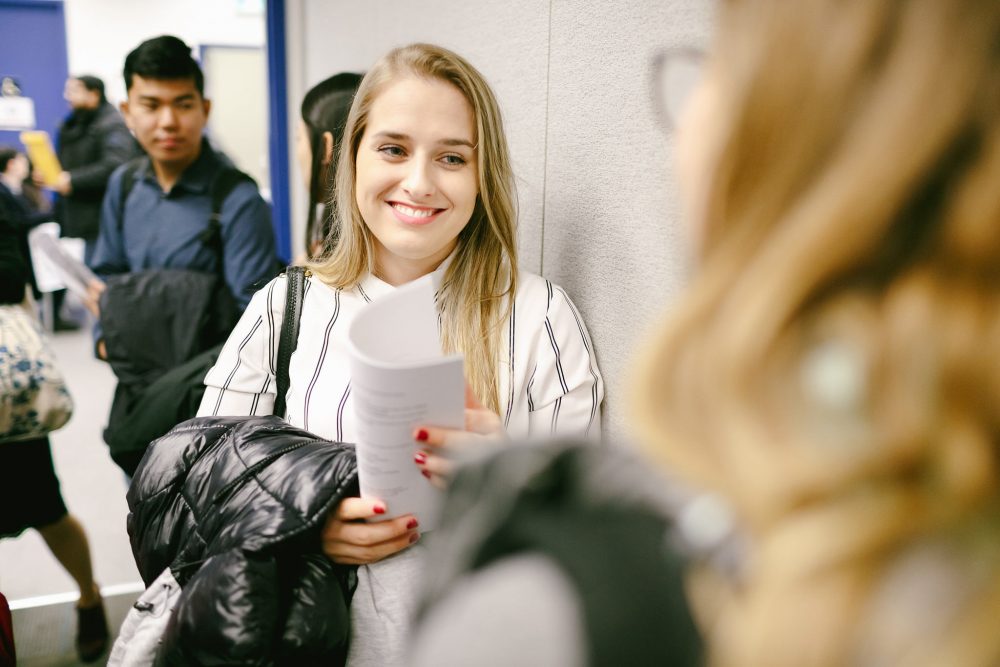 A Chance to Discover your Strengths and Passions
In the Practicum, you'll learn a lot about yourself and what type of an employee you can be. You'll have the opportunity to figure out what you like most, and what you're best at. You'll also notice areas where you need to continue developing your skills. You'll be able to develop confidence, and important soft skills like effective communication, and attention to detail. The practicum is one of the best ways to learn about your personal talents and passions on the job, and can help you clarify future study and career goals.
After the Practicum
Once you complete the practicum you'll be ready to graduate! Congratulations!  At the end of the ACS in International Business Management Program, you will be eligible to apply for a 36-week Post Graduate Work Permit (PGWP). If the PGWP is granted, you'll have a chance to continue working, learn more about Canadian work culture, and keep practicing your international business skills in Montréal.
The practicum at the end of the ACS in International Business Management Program helps you take your learning beyond the classroom, and is a great transition into your future career, adding so much value to your learning experience.
Come discover the benefits of the practicum for yourself.  Our ACS in International Business Management program starts on October 1st, 2018, and our Advising team is ready to support you in a practicum placement at the end of your program!