The beautiful metropolis of Montréal is famous as Canada's diverse, bilingual, and second-largest city. Montréal developed from a fascinating history, with many unique cultural influences turning it into the city we know today. Discover a few interesting facts about Montréal and then come here and discover even more for yourself!

1. Montréal is an Island
Did you know that the island of Montréal is five times larger than Manhattan and is located where the Ottawa and St. Lawrence rivers meet? Settled by the French and originally called Ville-Marie (City of Mary), the island of Montréal became an important centre for the fur trade, with its easy shipping route down the St. Lawrence river. By the 1700s, the name of the colony changed to Montréal, after the city's famous mountain, Mont Royal.
2. A UNESCO City of Design
In 2006, Montréal was named a UNESCO City of Design for its creative architecture, museums, and artistic design. Over 66% of Quebec's design professionals live in Montréal, making it a hub for creativity. The city's government is committed to supporting these creative talents to make Montréal a world-class city of design that supports walkability, beauty in architecture, ease of transportation, and general citizen happiness!
3. A Great Place to Run Away with the Circus
Montréal is the birthplace and home of the world-famous Cirque du Soleil, possibly one of the city's most famous exports. Cirque du Soleil was founded in 1984 by two Montréal street performers. With its story-driven theme shows that mix fantastic costumes with unique characters displaying incredible physical feats, Cirque du Soleil totally revolutionized the circus. But Cirque du Soleil isn't the only circus gig in town. There are numerous circus troupes around the city, and even a circus school, so if you've ever wanted to learn acrobatics, juggling, or just clown around, Montréal is a great place to visit. If you rather watch these amazing spectacles, the Montréal Cirque Festival in July will give you a taste of the amazing diversity of circus arts, with performers from Montréal and around the world.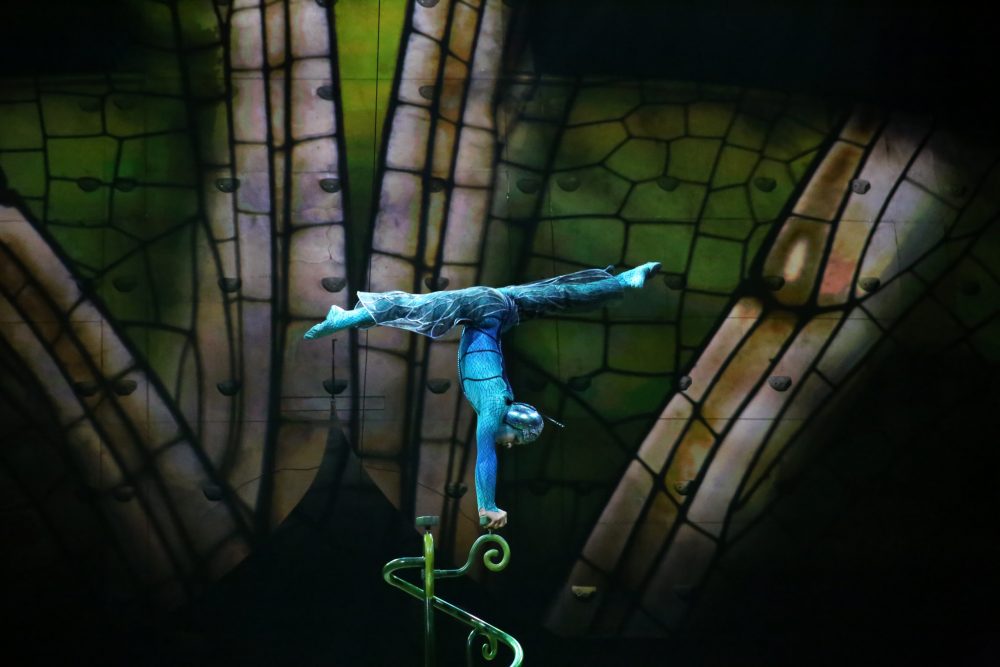 Cirque du Soleil – Photo credit: Performing Arts Photo and Video
4. Delicious Foods Named after Montréal.
This delicious culinary city has the highest number of restaurants per capita in Canada (and the second highest in North America after New York City).  It also has a couple of unique foods named after it! Montréal-style bagels are baked in a wood-fired oven, creating a unique spin on this delicious favourite. Enjoy your bagel topped with cream-cheese and some Montréal-style smoked meat. Similar to pastrami, Montréal's smoked meat is cured in its own special blend of herbs and spices, and uses a different cut of meat – typically less fatty than pastrami.  It's also delicious on top of poutine, another uniquely French-Canadian delicacy, made with french fries, cheese curds, and gravy. Montréal-style bagels and Montréal-style smoked meat have both been around since the 19th century, and are well-known all across Canada.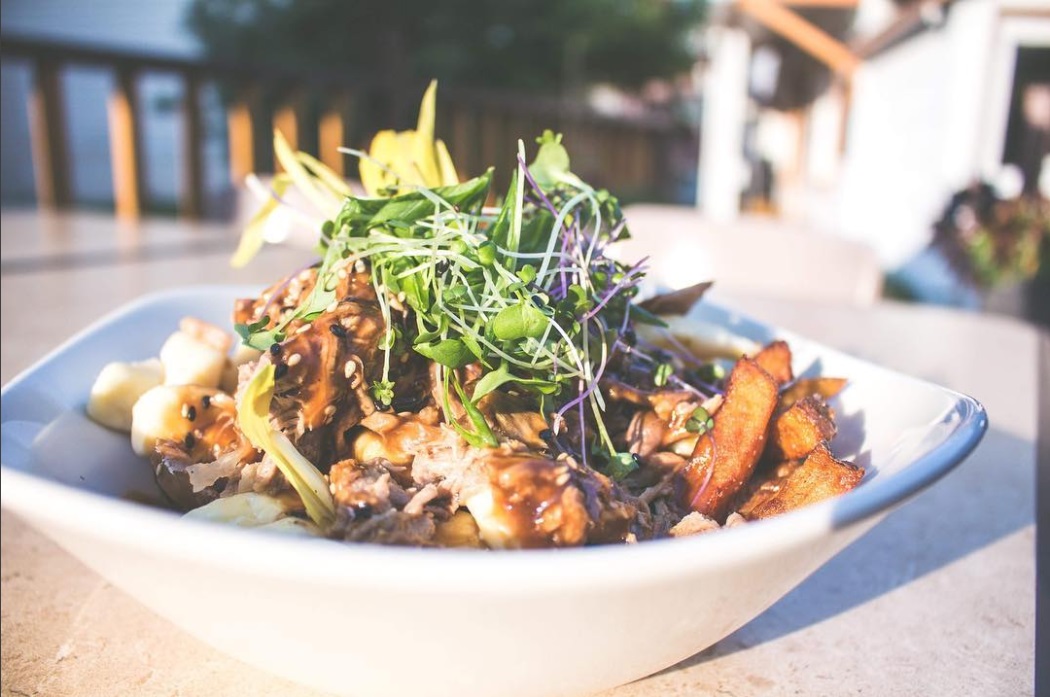 Poutine – Photo credit: tonyetcharlo
5. Hollywood & Canadian Famous
Have you seen X-Men, 300, or Catch Me if You Can?  These and many other great Hollywood films have been shot here, and it's not uncommon to spot film crews and famous actors on Montréal's streets creating magic for the silver screen. The city is also the headquarters of The National Film Board, which produces and funds many award-winning Canadian documentaries, animations, and web videos, in English, and in French. Many of the NFBs films have a special place in the hearts of Canadians. Check out the Log Drivers Waltz for a great Canadian classic that showcases a charming little piece of lumber industry history.
6. The Maple Syrup Capital
The province of Quebec, where Montréal is based, produces and exports more than 85% of the world's maple syrup. This deliciously tasty Canadian treat is made by tapping maple trees to collect their sap, and processing it to create a concentrated sugary syrup with a unique taste. Maple syrup was traditionally made by the local indigenous populations, who shared their knowledge with early settlers. Now, this big provincial industry brings in over $350 million dollars every year.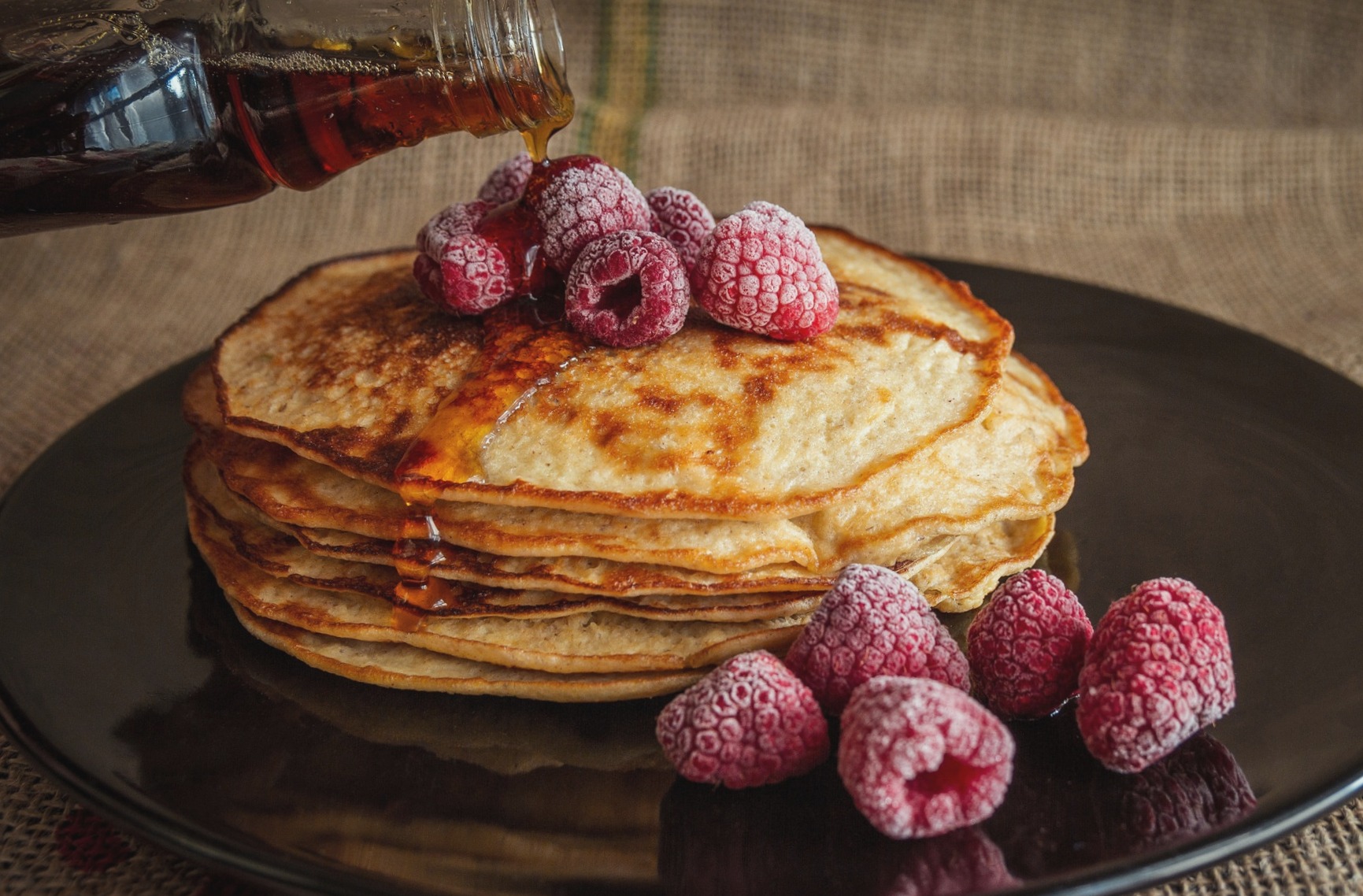 Maple Syrup Over Pancakes – Photo credit: Piviso
7. See the Whole City from Mount Royal
Montréal's cityscape is made up of many low-rise buildings, which gives it a very different feel compared to some other Canadian cities where Skyscrapers take up most of the view. Montréal's city government actually has a rule that no building can be taller than the height of the 233-metre high Mont Royal, and some parts of the city have even lower maximum heights. The tallest building, 1000 de La Gauchetière, stands at 205 metres tall.
8. 350 km of Bike Paths & 200 km of Cross Country Ski Trails
There are some unique and wonderful ways to explore the city of Montréal. Hop on two wheels and travel the 350 kilometers of bike paths to get wherever you want to be! Check out the bike path map to plan your city-cycling adventure. Montréal's landscape is also great for cross country skiing, with its ideal winter weather conditions, and over 200 kilometers of cross-country ski trails stretching through places like Parc Mont-Royal, Parc Jean-Drapeau, The Lachine Canal, and more.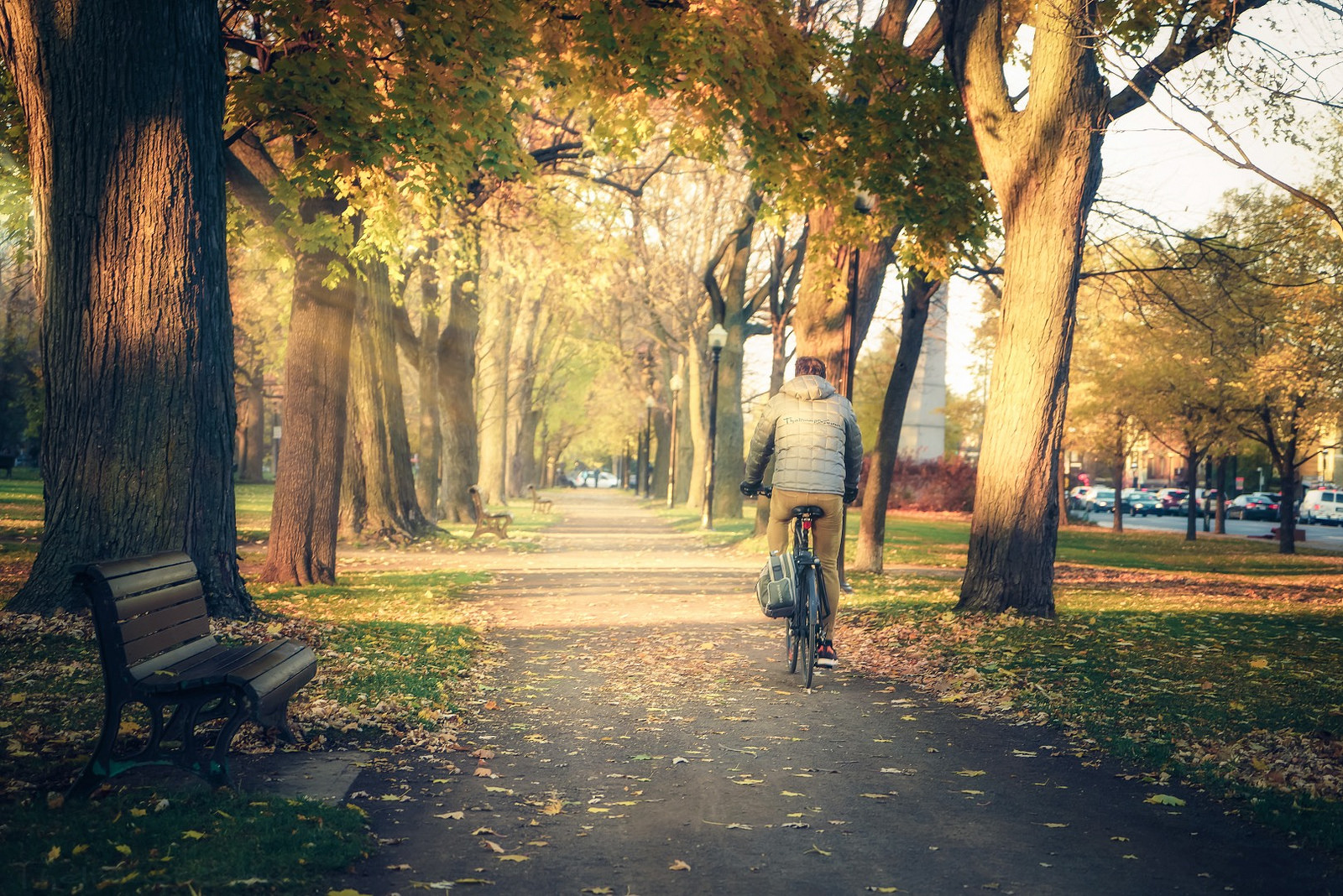 Photo credits: Lima Pix
9. Birthplace of the first Search Engine
Before Google became so common we turned it into a verb, a group of three McGill University computer science students created a searchable database they called Archie. Developed in 1990, Archie was the first of its kind, and paved the way for the many web search engines we're so familiar with today. It's hard to imagine the days before we could google the answer to almost any question!
10. Tech and Video Game Hub
Montréal's video game and tech industries are experiencing a major boom! The city is currently the third largest producer of video games in the world with major companies like Ubisoft, Eidos Interactive, EA, Strategy First, and many more. Montréal is also becoming a popular location for tech start-ups that are creating all kinds of cool technological and software advancements. Part of the reason for all this digital growth is that the city and the province of Quebec are investing in these industries, so they're likely to keep getting bigger!
Come discover more unique facts about Montréal's culture and history by taking the Attestation of College Studies in International Business Management Program at Collège Greystone Montréal, starting October 1st, 2018.  Our team is here to help you have an amazing learning adventure.